[sigh]

It was this blog's 20th birthday on the 27th, and I forgot to update. Brain like a colander and I can't even blame the heat this time...

So I started it 27.7.2002. We've come an awfully long way since then. To celebrate, these are photos of the new postbox 'hat'...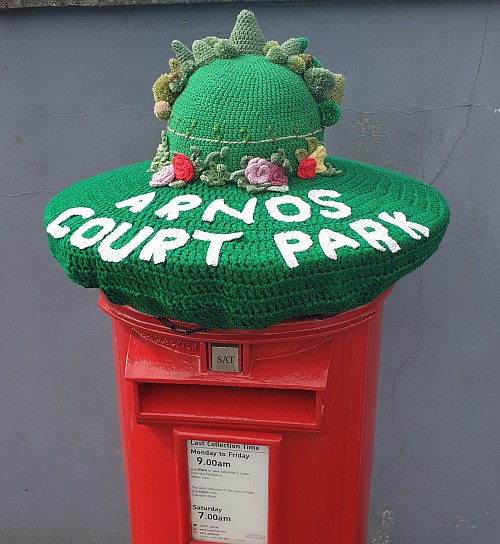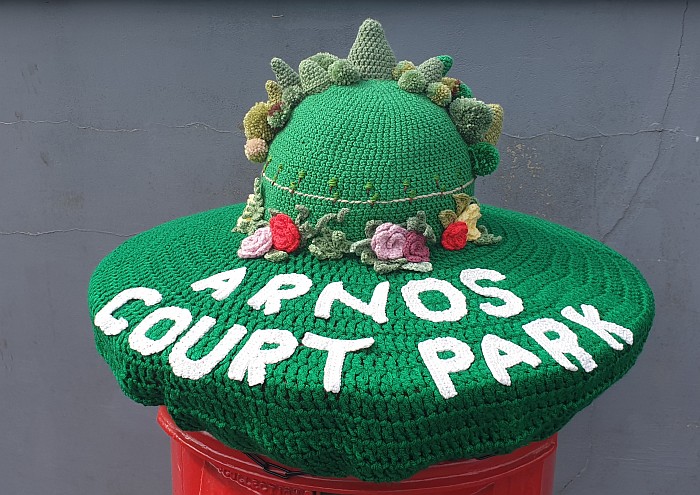 And yes, that's a surprisingly accurate representation of Arno's Park, from the Bath Rd!

Hope all's going well for everyone!
Labels: Happy Birthday
This month's update!!

As ever, it's been busy....

Home

Beginning of July we had Tom the Gas and his team come and finally rip out the old back boiler in the lounge chimney-breast (which was at the end of its life and in danger of leaking), the immersion heater in the airing cupboard in Kai's room, and the two water tanks in the roof, and fit a new, smaller combi-boiler. Hot water on tap without having to heat up gallons of the stuff first, hence we should see considerable savings on both gas and water usage. £3K from the savings, but well worth it, should pay for itself in a year and a half.

That's the last of the big house projects for now. Will start looking into heat pumps and solar batteries come the autumn.

Been playing with Deadpool...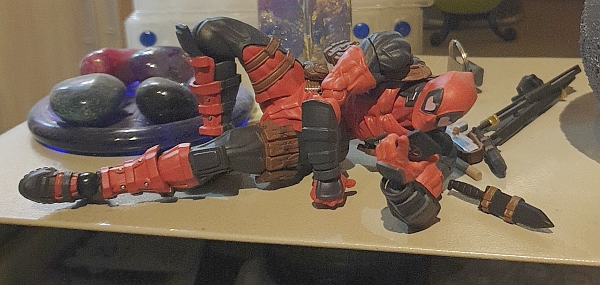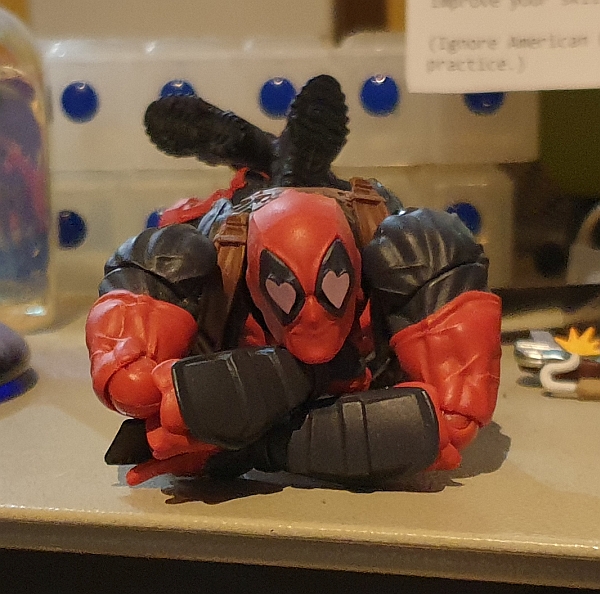 Keeping that last pose for a bit!

17th July we had a Sahara Sanded Sunset...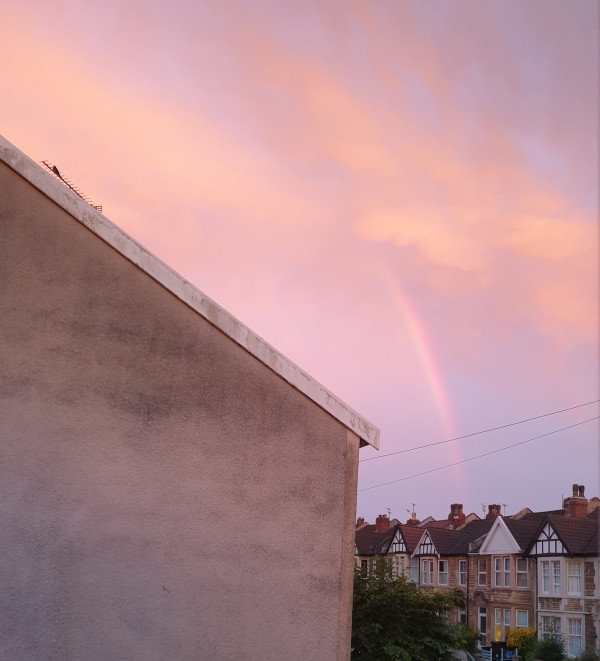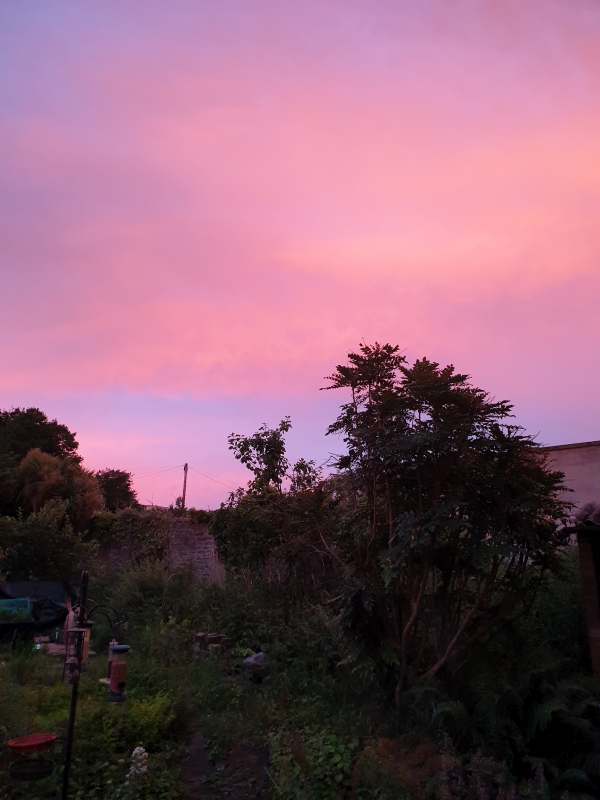 And our writers' copies of the last books arrived - hard-backed, which we weren't expecting, but only two of each, alas. Though we should get another four of each, as in the contract. Very very happy with all of them!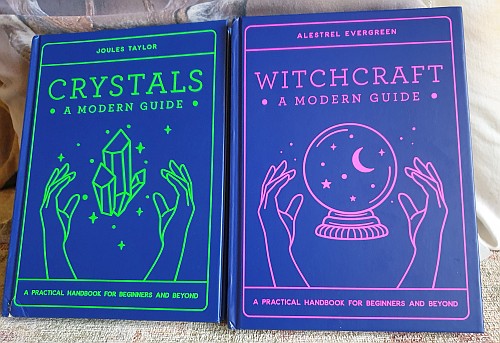 (Ken took the Tarot book upstairs to the library, hence it missing here. Will try to get proper details on the site in the near future.)

Discovered we have a pigeon nesting in the medlar when I looked up and saw the nest after finding a bit of eggshell on my potting table. Not the best place for a nest, but it's kind of cute that she felt safe enough - even with Ella out seeing off other pigeons and foxes - to make a home there.

The garden has been feeding us this last few months. Strawbs and summer rasps now finished, but the tayberry is the most prolific thing I've ever grown. The peppers are not far off starting to be useable, I'm already cooking with the courgettes, my second crop of potatoes won't be long, and there will be a few tomatoes later. For some reason I'm not very successful with tomatoes - but since I'm the only one who really likes them I guess that's OK. Kim and I are heading out to a garden centre on Thurs, so will pick up some onions and carrot seed. May as well use the veg bed in the winter!

Given the current heatwave, I'll drench the whole garden with the hose tonight, and hope that will do until the end of the week.

Out and About.

21.6.22 Kai and I bussed out to Midsomer Norton and Wells to get a bit of shopping and check the charity shops. All very successful - but on the way home Kai suddenly gasped and said, "There's a face in the window!" I looked where he was pointing -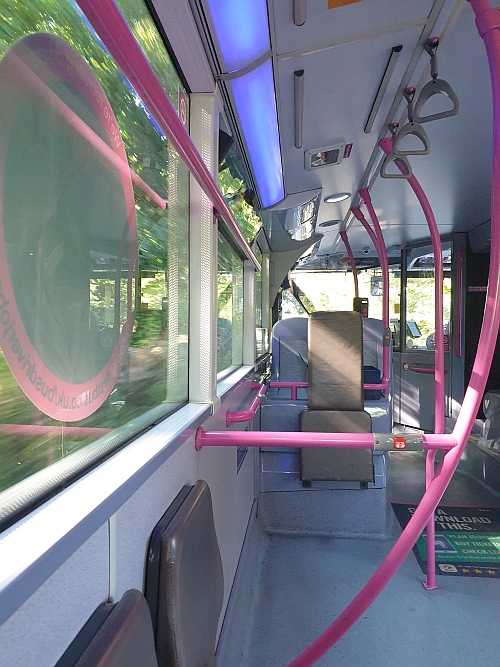 and suddenly saw it...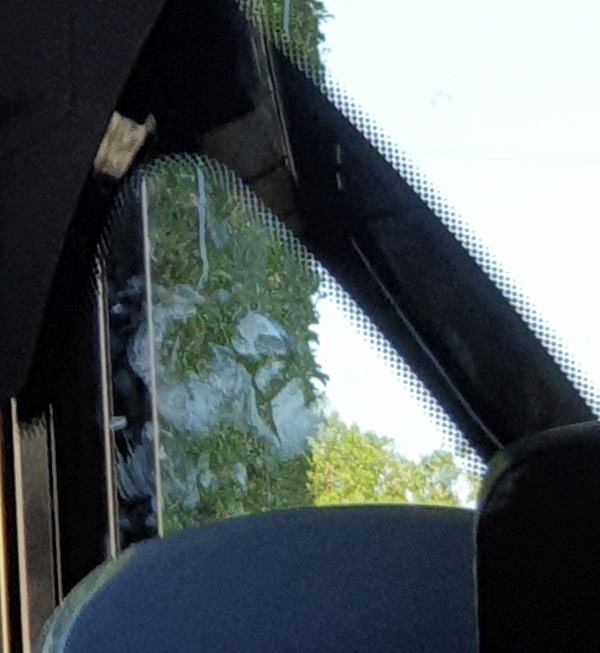 Then, of course, it was impossible to unsee...

The following Sunday Kai and I went to the Weston-super-Mare Air Festival...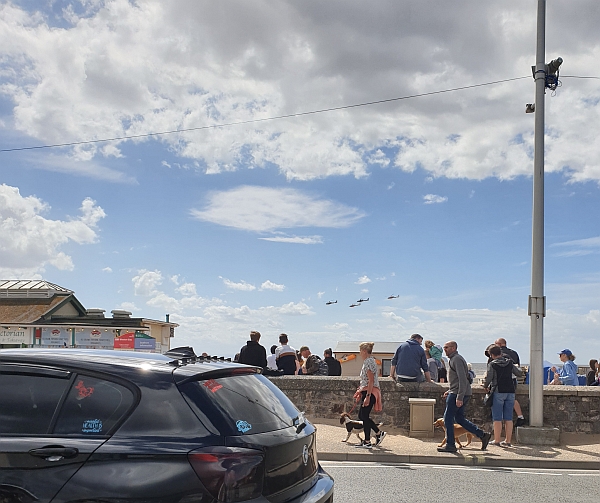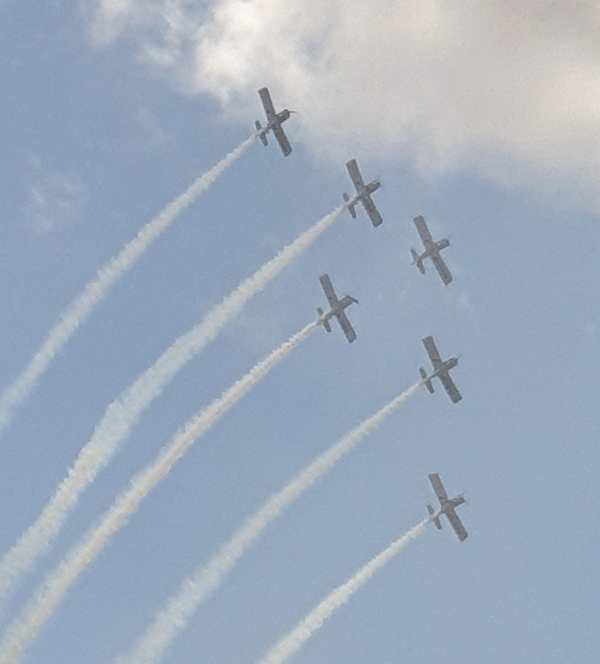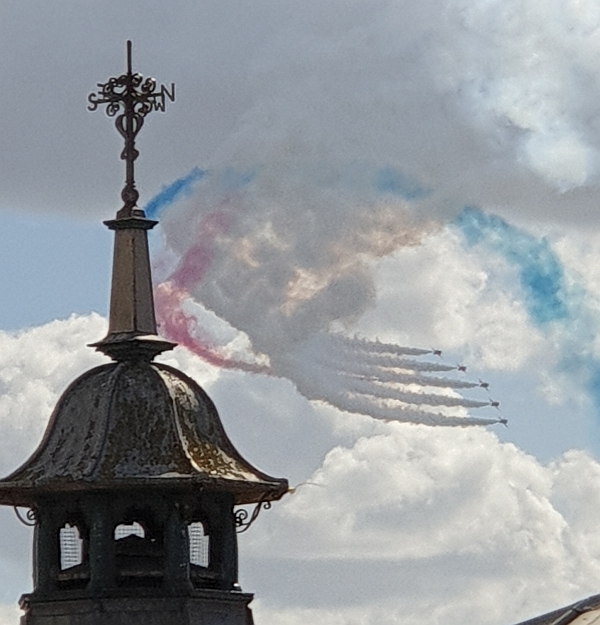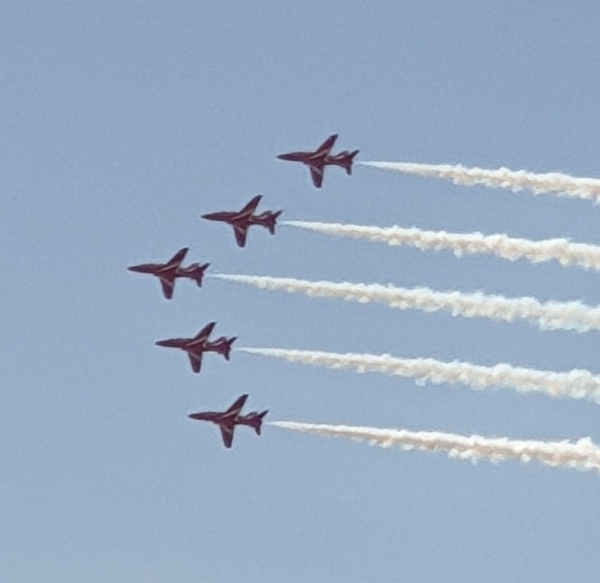 It was fabulous, but very hot and crowded, and we ended up getting the train back as the buses were so full.

Media

We started watching Another Life (Netflix) but found it dire so gave up after one ep (ten minutes in for me...). Then we tried the Netflix Nightflyers series, which was... OK, I guess. It's based on the 1987 film Nightflyers so we watched that afterwards. Preferred the film...

Again on Netflix was Love and Monsters, quite a fun little film. Nothing terribly new about it, but it was well acted, and the cinematography was good.

Finally got around to watching Much Ado About Nothing, which I've had for years. Rollicking good fun!

Next up was the whole of Stranger Things to date, and whoa it's superb! Can't wait for season 5...

Now the weather's got hot, we tend to watch more on the TV, as it's cooler and more relaxing than doing stuff outside. Kai wanted to watch Enola Holmes on Netflix: I wasn't too keen to start with (not that fond of Henry Cavill as an actor) but got sucked in and really enjoyed it! Another fun film with a surprising number of good actors.

I bought Ip Man on DVD a little while back, and watched it while K&K went for a walk. It's an interesting film, with a quite different slant to anything I've seen before, but its appeal is quite limited, I think.

And that's the main news for now. Poor Ella hasn't been for a walk today, and we won't take her out until Wed, when the weather is supposed to be cooler. With temp today at 29&deg, and forecast for 36&deg tomorrow and 33&deg on Tuesday, if we take her out now her paws will burn. I could feel the heat through my sandals when I went over to Tesco this morning. She's not keen on missing her daily walk, but even she is feeling hot, tired, and happy just to lie in the shade - and she's from the Caribbean, so she should know! I picked her up a dog cooling mat from Pets@Home but she's not used to it yet.

Have now lost a tad over three and a half stone, and a couple more pounds should evaporate with this weather. All I fancy to eat at the moment is fruit...

Ken's got annual leave 'til Thurs, so we're just going to chill, drink a lot of water, eat ice cream and do sodall 'til it's cooler!
Labels: busyness, days out, Deadpool, films, garden, sci-fi, Stranger Things, weather, WsM Airshow