Bloody flying haddock again.

As GoodTwin said - "WHEEEEEE!"

Speedy update to end the year. Will try to update more regularly in 2022 but making no promises...

22.11.21 we had the solar panels installed...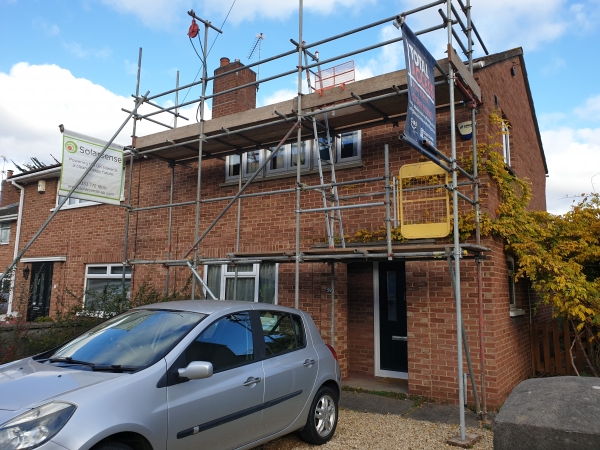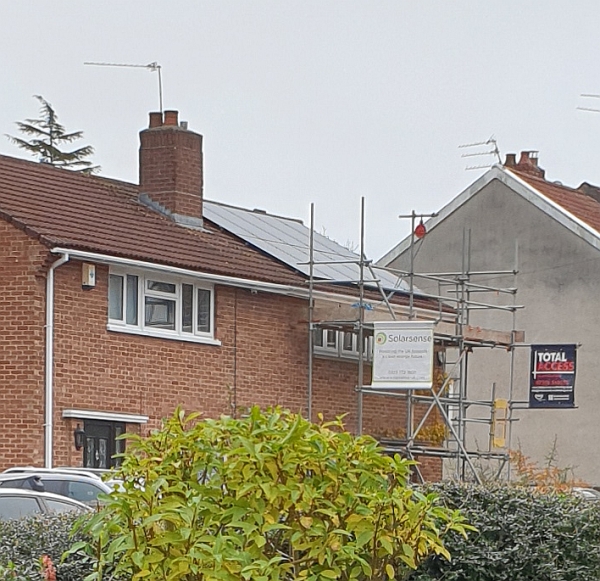 Rather chuffed about that! Will see what difference they make to the fuel bills when I can finally get some info from our supplier.

After getting the new carpets, I decided I wanted a roomba. I hate vacuuming, and can't keep asking Kai to do it. So - meet Bumble...
(First video I've ever tried to take so sorry for quality. Might be better using the 'watch on youtube' link...) Not only adorable, bumbling around burbling to himself, but also very efficient. Also somehow managed to get him for £89 less than originally advertised on amazon - no idea what happened there, don't think it was Cyber Monday...

The stairlift (or indoor finicky vernacular, as it immediately got designated) is called Lurch, because it tends to lurch over the hinge at the bottom, and because it reminds me of Lurch from the Addams Family. Not using it much at the moment as walking up the stairs currently counts as exercise!

Now onto 3001: the Final Odyssey. Only a chapter to go, but it's a bit wearying. The previous volumes were largely considerations of time, space, sentience and power. This one is more ordinary 'attacking aliens', which is both anticlimactic and vaguely annoying...

Trip to Babbacombe 6.12.21 went well: took the Poms for a walk and chatted for most of the day - weather wasn't great.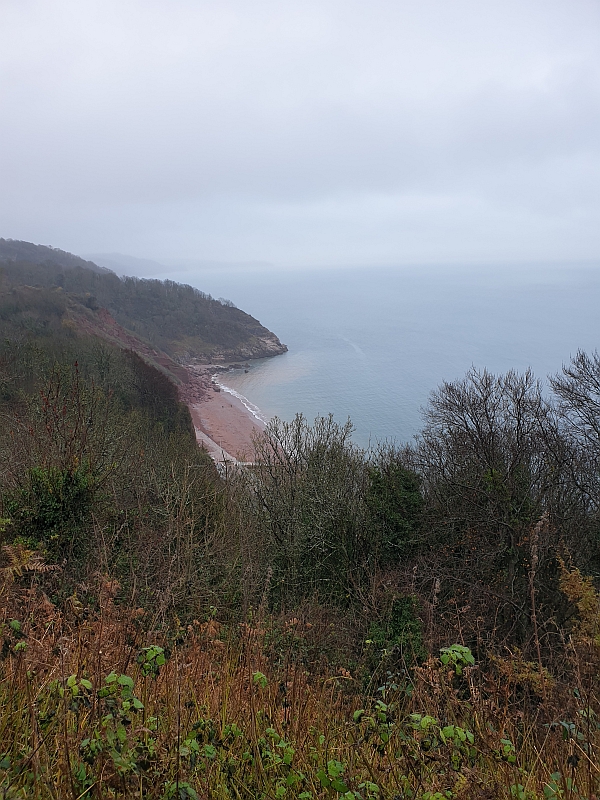 Oddicombe beach from the Downs
Mum T is doing OK, although her sight has now almost gone (which didn't stop her making the most delicious ham sandwiches!)

I recently had a hankering to re-read some Kemlo books: I remember enjoying them as a child. Found Martian Ghosts, Space Lanes and Star Men very cheap on ebay, so treated myself... Hm. Well, as kid's fantasy/sf they still work, mostly, but some of the science (or maybe just the terminology?) is somewhat cringeworthy. Won't bother with any more...

Media... Black Swan - brutal exploration of obsession and the drive for perfection. Good, but very depressing.

We watched Superman and Lois (the full season 1 - quite fun!) on Iplayer, and it reminded me of the Superman films. We didn't have any, so I bought them... Superman I is fun, and has aged quite well. Superman II, daft and not as good. Haven't watched Superman III yet, treat for the New Year perhaps.

Black Widow is very good. Be interesting to see if there's a sequel.

Attack the Block... heh. Bought it as it came highly recommended. Loathed it. It did, finally, get interesting in the last 20 minutes, but even Jodie Whitaker couldn't save it.

Jungle Cruise, however, is great fun! Silly, but very enjoyable.

We watched Home Alone... never again.

Ken and I watched On the Beach, which I've had for a while. I saw it when I was very little (it came out the year I was born) - too young really for it to have the full impact. Watching it again, it was so desperately sad, but such a wonderful film.

We had a good, if quiet holiday. Our 32nd anniversary went well, and the 25th presents were well received (very much looking forward to the DVDs from GoodTwin and Sue!) and the meal was fine too. Boxing day was the usual buffet with help-yourself-salad for a nod towards healthiness!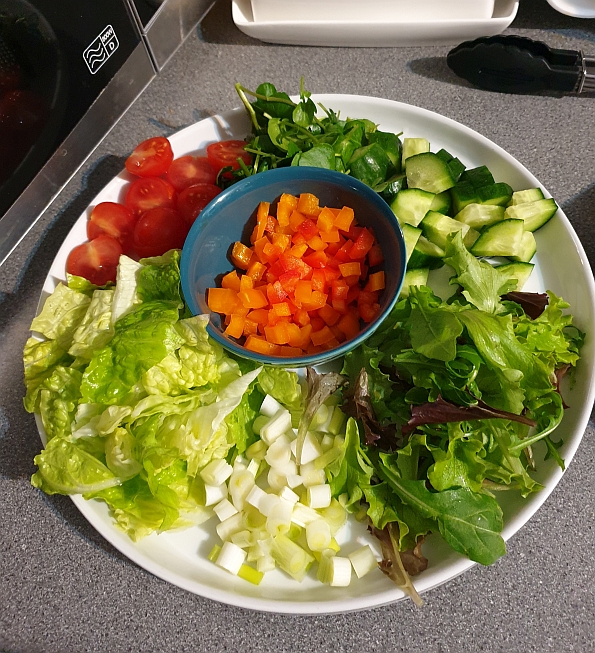 Tyjer is still haunting me, so I popped into BARC last month, and signed adoption papers for both cats and dogs. Waiting now for the right fur babies to appear...

Astonishing sunset the other day! Everything was bright pink!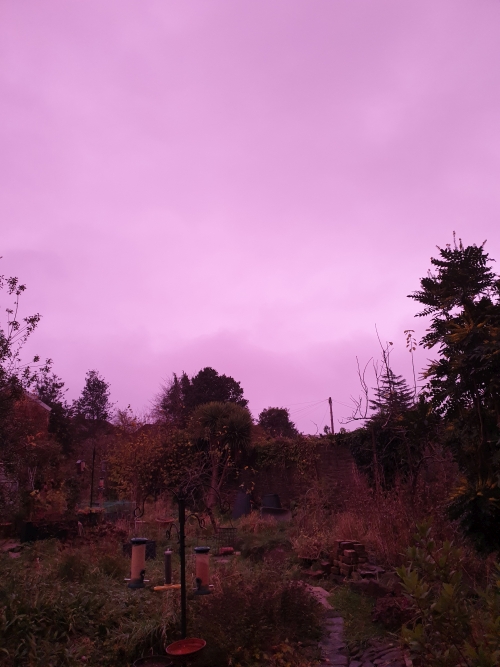 A last bit of cuteness to see out 2021 - robin taking a bath in the bird feeder's water bowl...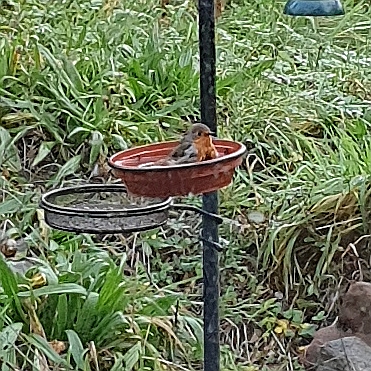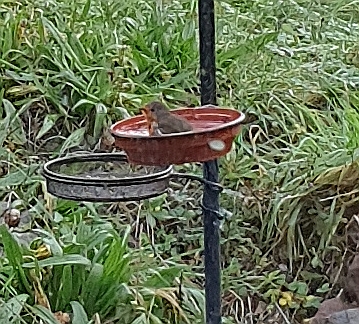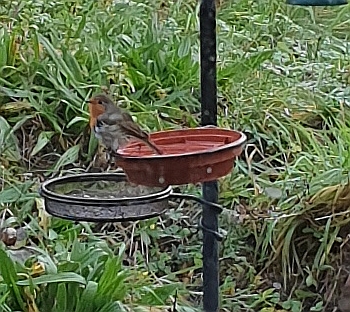 More photos next time - I should have my new curtains up then, and with a bit of luck the splashback for the kitchen sink will be done (we bought the tiles but the job's a bit too awkward for us to successfully do ourselves). Also, the orchid I rescued in August has a flower spike coming, so hopefully I can soon find out what colour it is.

Wishing everyone a wonderful - safe, healthy and happy - start to 2022. Let's hope it's a bit better than the last two years have been.
Labels: busyness, domesticity, films, pets, wedding anniversary, Yule