I spoke too soon. The noise is back, louder than ever. Will explore the options open for dealing with noisy neighbours...
Labels: BND
Later edit: Well, the volume from next door is back to its normal, only-discernible-by-me-if-I-listen-VERY-hard level, so I guess the TV has been moved back to where it was originally. Goodgood.


Here we go again.

Well, it hasn't quite been a month, and it has been busy, plus I spent the last week suffering from a rather unpleasant dose of gastroenteritis and felt too ill to do very much, but that's now cleared up and I have a little time to spare.

Photos, of course.

I treated myself to a new miniature rose...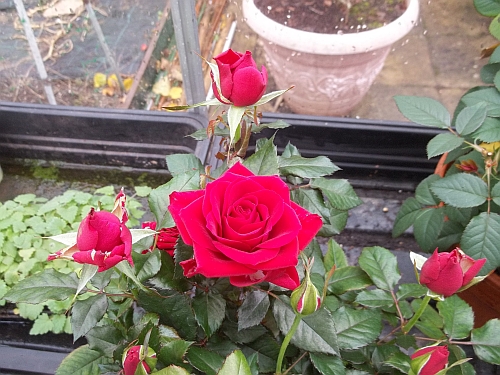 ... and found that the original one was sprouting buds. (It's not supposed to do that until next year, even if it IS in the greenhouse.)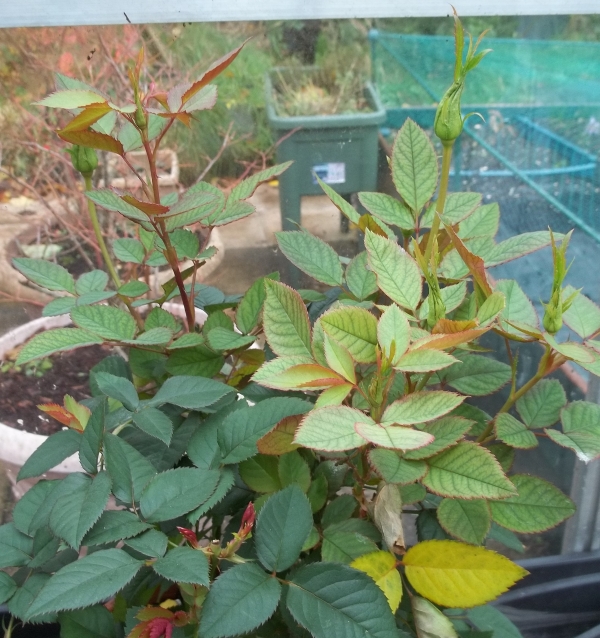 I think I mentioned I bought 30 or so saffron crocus bulbs earlier in the year (to see if I can grow my own saffron: Ken loves it and it's bloody expensive to buy). Well, the 30 have turned into 65, and I have the first flowers appeared (they aren't supposed to do that until next year...)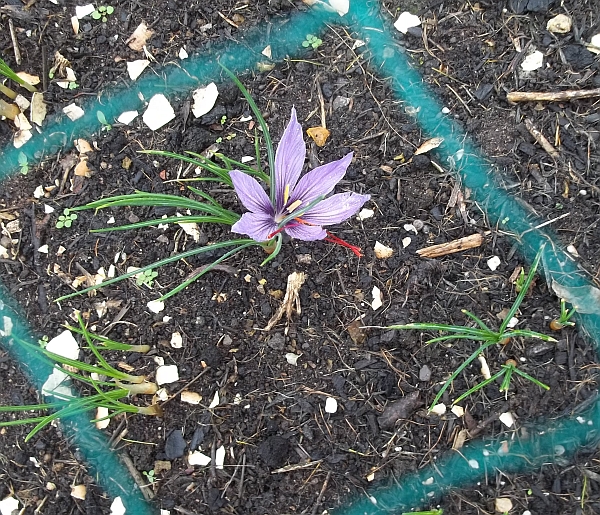 Then again, I seem to have this knack with plants. They seem to like growing for me. This is in Derpy's windowframe (yes, alright, I know she needs cleaning!):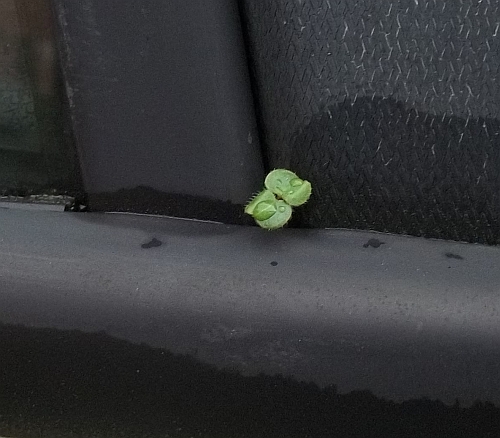 Even the teazels are doing unusual things...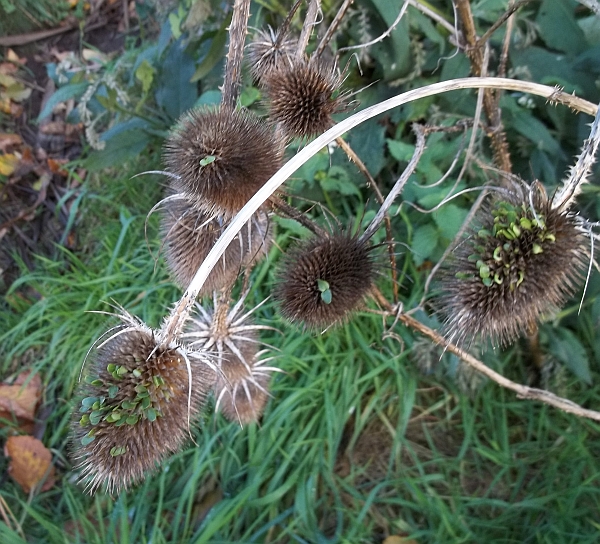 (At least, I've never known them do this before. Perhaps it's a natural thing for teazels?)

AO's new flower spike is coming along well...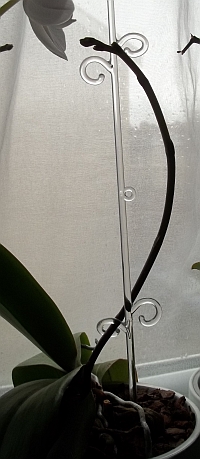 And EO's latest flowers have finished - and the next flower spike appeared...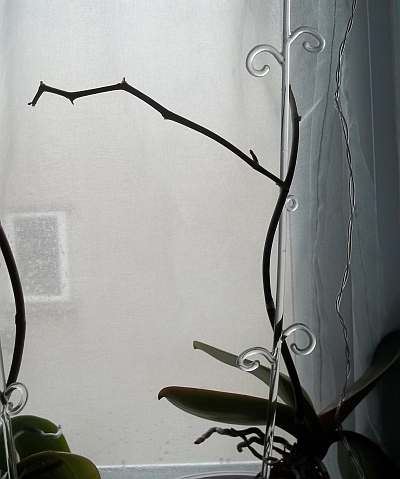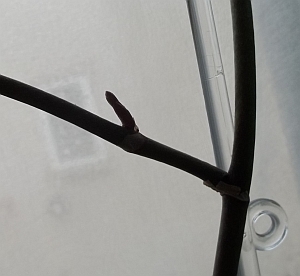 In other news, Ken's room is just about finished and looking pretty good - just needs a quick touch up of the doorframe paint, the new door, and a lampshade. Found one we like, but it's a bit small. May buy it anyway, for the time being.

I treated myself to an indoor fountain, which is absolutely beautiful, and I'm sure is doing my BP a lot of good.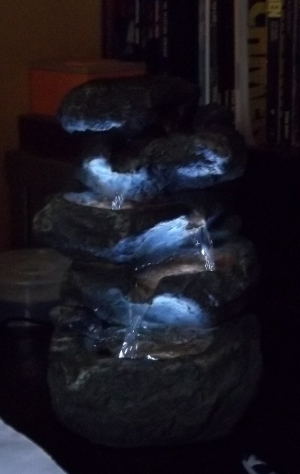 Which is just as well, as BND has got himself satellite TV, and mounted the TV itself on the (hollow) chimney breast. Which means it echoes right through our house, overwhelms our TV volume, and disturbs Ken while he's working. I'm going to give him the benefit of the doubt and assume he didn't realise what he was doing and write to him advising him. Will let you know what happens.

(Oh yes, and he got someone in to fix the leaking guttering - not a cowboy for once, Apex Building Sevices summin, though which one I'm not sure, there are several of similar names around here. It seems to have done the job, and meant I was able to cancel the Anglian appt I'd made for the 25th Nov.)

Kai and I risked a trip to Keynsham before the lockdown - I had to buy some wholefood stuff for a couple of new recipes, and Conscience Foods is currently the easiest shop to get to - so we had a look through the charity shops. Picked up a few DVDs (saving three of them for Yule), but not much else and the weather was less than wonderful, so weren't there for long.

Kai's now completed the paving right around the greenhouse, and it's wonderful! Soooo good to have a safe, non-trip, solid surface to walk and work on. It could do with a little expansion, but that can wait, the basics are done. Photos when it's not raining!

That's the most important news. We're still working through DS9 (middle of season 3 now) and alternating with Jonathan Creek (just finishing season 2). I have a hankering to rewatch Swamp Thing (probably by myself, next year) and we still have the first couple of seasons of Continuum to dip into. I've bought and frozen the Gressingham duck for dinner on the 25th Dec: the rest I'll pick up on weekly visits over to Tesco. Yule tree going up this weekend!

Will catch everyone later - hope you're all safe and well and coping OK with the current situation, wherever you may be.

(While I remember - ongoing apologies for any typos in these posts. I haven't yet found a way to spell check in this new format.)
Labels: decorating, garden, medical matters