Well.

That was the weirdest start to a new year that I can remember experiencing.

Almost as if She was trying to help me cheer up.

First, I had a visit from a carer's rep (I'd forgotten about it over Yule) for a carers' assessment. You might remember a couple of years ago I was given a one-off payment to get something that had to be a treat for myself, and I bought my bike (and helmet). I thought that was, literally, a one-off payment.

I was wrong. If eligible, a carer can have the same one-off payment every year that they're a carer.

So we went through the list of questions, with me answering honestly, and even though Kai is now a lot more independent, I'm still doing enough for him for me to qualify.

So BCC have given me £300 for things to treat myself!

I've already bought three very nice eye masks - one for travel, one for a complete blackout, and one full of lavender buds and flax seeds that can be heated or cooled for tired eyes. I've booked a callus peel and pedicure (and eyelash tint while I'm at it) for 5th of March at Premier Beauty, just around the corner in Sandy Park Rd, and then I shall be organising a thermae trilogy treat at Bath Spa. That'll be one to cross off my bucket list. Actually, that's an ugly way of phrasing it. One to cross off my life ambitions list... Haven't decided what to do with the rest yet, but no doubt something will come to mind!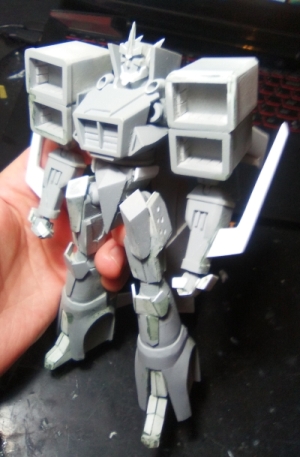 And THEN I find out from Chelsey that The Wisdom Of Unicorns had won Soul and Spirit magazine's Best Mythological Creatures Book award. (Would have been nice if they'd thought to let me know at the time!) No prize or anything like that, but the kudos are good!

And THEN Kamil got back in touch with me about the Transtech Starscream I tried to commission a year ago. She'd changed emails - and had a baby - and only found my addie when looking through old files. She accepted the commission and has sent me photos of how it's coming along (fantastically!) and I'm hoping he'll be finished soon after my birthday.

And I won a book. The Soil Association had a raffle: all I had to do was enter my addresses. Rebel Recipes, a feast of vegan recipes. Heh. The only other raffle prize I've ever won was a bottle of Hai Karate aftershave back when I was working a Saturday job at Boots the Chemist! I've tried one of the recipes already - this one - which was a qualified success (i.e. a bit bland, if filling and more or less tasty. Considering how to make it a little spicier) - and planning to try miso and maple-glazed aubergines with sticky coconut rice next - possibly Tues or Thurs this week. It's a nice book, although some of the recipes involve 20 or more vegan ingredients...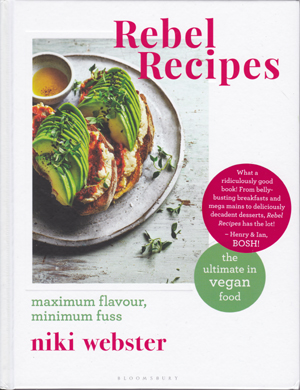 For instance... there's a recipe for vegan kimcheese on toast which sounds tasty - but the kimchi itself has 13 ingredients...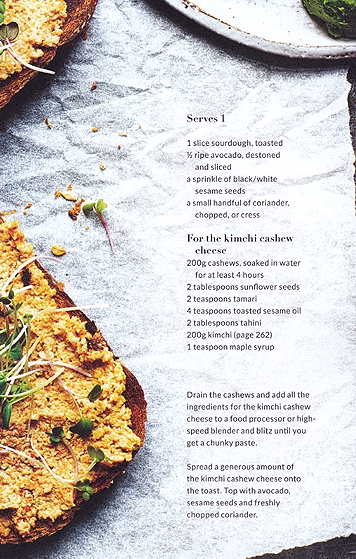 And my copy of the second edition of The Book of Celtic Symbols arrived. It's gorgeous...

Our local sparrowhawk perched on the fence just outside the patio doors - wasn't there for long enough for me to get a photo, but it was still fantastic to see him.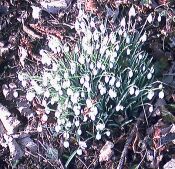 There are snowdrops blooming along the path to Tesco.

K&K went up to the St Pete's Hospice furniture charity shop down in Brislington Village, and rang me to say there was a display cabinet there for £35 (+ £15 delivery) and silver rather than black - would I like it? Of course I would: I don't have room in the current two for all the figures I already have! When it arrived it was the same make (which cost me £200 each with delivery), just three inches wider - and the glass doors scraped along the base, which I think may have been why it ended up in a charity shop. Luckily the original owner didn't know that you only have to adjust the hinges to make it open properly, which took Kai two minutes...

Of course we've had to move stuff around, and the reorg's still not finished, but it's a very nice problem to have (if a little tiring, carrying piles of books upstairs)!

I found the perfect umbrella stand, and spice rack, on amazon - exactly what I'd been looking for. And at the YMCA charity shop at Broadwalk I saw the most gloriously coloured picture (real paint: an art student's final project I think, a sunset woodland lake with the air filled with dragonflies): only £6. I nearly bought it, but it's very slightly squint - I think, I might be wrong - so left it. Then kept thinking about it. Went back a week later - after all, I can always take it off the wooden frame and make a slightly smaller one to correct the squint if needed - and not only was it still there, it was half price at £3.

Of course I bought it... Photo when I've got it on the wall.

We watched Utopia Seasons 1 & 2... Hm. A difficult one. I couldn't bring myself to like ANY of the characters, and the basic premise is distinctly dodgy, but... it had something. I had to agree with a lot of the content. It's compulsive viewing after the first couple of eps. But not at all a pleasant experience.

(I had much the same response to the recent BBC's version of His Dark Materials, but in that case I didn't enjoy the books in the first place and watched because I hoped I'd enjoy the live action version. I didn't. Will probably still watch the second part, but I'm not looking forward to it.)

We're currently working our way through Falling Skies (just started season 3) which is not at all bad. Very watchable, interesting exploration of characters.

Kai and I have watched the whole of Blood Ties, which is very good, and have now started re-watching Stan Lee's Lucky Man. We've already seen seasons 1 and 2, but I bought season 3 at the end of last year: we decided a reminder might be a good idea before watching that one.

Had blood taken and saw the dr for my annual checkup over the last two weeks. Most everything is fine, but my BP is too high - again - so I have to take it over the next couple of weeks and let her know the five or six lowest readings when she rings for a phone consult. I mentioned the persistent low, and she suggested taking St John's Wort, so I added a pack to my last Tesco delivery and have been taking it since last Thurs (had to check with the pharmacy that it was OK to take with amitriptyline and omeprazole, as the booklet included advised. Seems to be OK so far...)
That's about it for now. GoodTwin and Sue are coming for a visit tomorrow, which should be as much fun as usual.

Will try to update sooner next time.
Labels: ... wow..., action figures, busyness, luck, medical matters, treats, TV