Gawd 'elp us, blogger's new create/edit function looks like bloody Wordpress... [headdesk]

At least it still accepts typed-in html. Why is there this urge to - supposedly - 'simplify' everything? Are people not expected to think for themselves any more?

And - oh joy - because I'm using my own heritage template instead of their new one, I can no longer go directly to a chosen page. Now I have to page down, and page down, and page down, and page down... I have 5,167 posts, including this one. It'll take forever to get to the first one. Unless there's some function I haven't found yet... And - oh fun - all my labels have vanished from the labels list... No, take it back, they are still there, just not displayed until you start typing.

... grump...

Anyway... What have we been up to? Well, Ken and I have finished the first season of Space 1999. It grew progressively more irritating, with decent stories that should have been developed over two eps but were hurried into one. We'll see if the same happens in season 2.

Kai and I spent this morning in the garden pruning back foliage to make space for the new railway track he's planning. It should look pretty good when it's done, and adds yet more interest to what is already a pretty interesting garden. Oh, and we still have our colletes hederae bees! I thought they'd moved on, but they're still with us. Even better, the ivy growing along the wall has a whole load of flowers coming, so there will always be food for them (we're keeping that ivy).

There was a dragonfly over Roeg's Pool this afternoon... (Don't ask me how that worked, I couldn't see a thing I was doing, just pointed the camera and hoped for the best!)

And a frog in the pool. Not sure what that plant is but it's happily growing so we'll leave it and see what happens.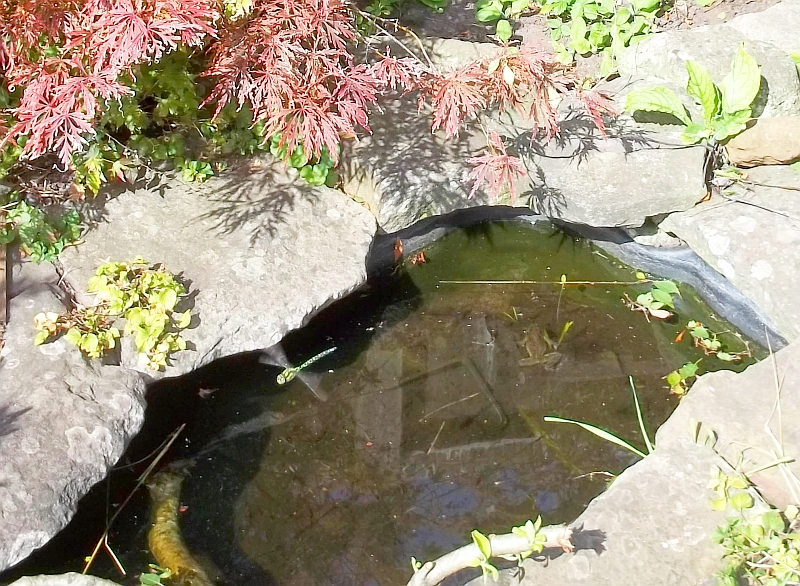 Ken started moving pavers to where I'd like them around my growing area - it's going to take a while, but I'll try to photograph it when it's done.

Kai's driving is getting better and better. When he'll be ready to drive on the main roads I don't know - not going to push as it'll only be stressful for him. We did find out last Sunday that Derpy has an alert when she overheats, but also cools right down in ten minutes with the hood up, so that's useful to know.

Orchids, of course.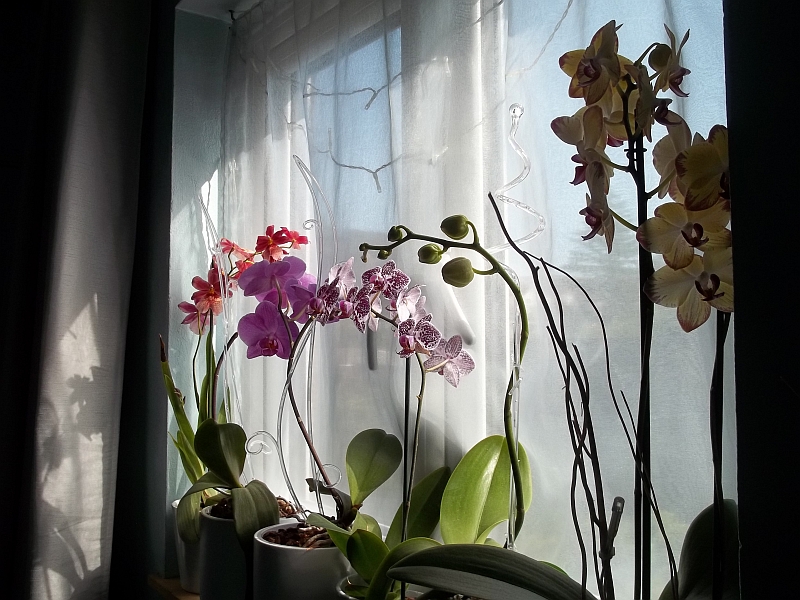 RO is now just teasing. It's been like this for over a week and is just refusing to open to show me what colour it is. I'm still guessing white - or possibly a very pale greenish white. Hoping to find out soon.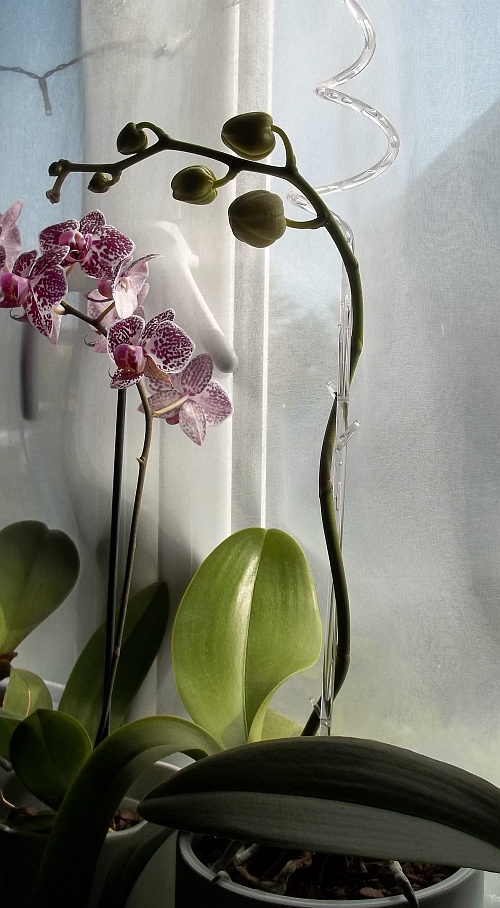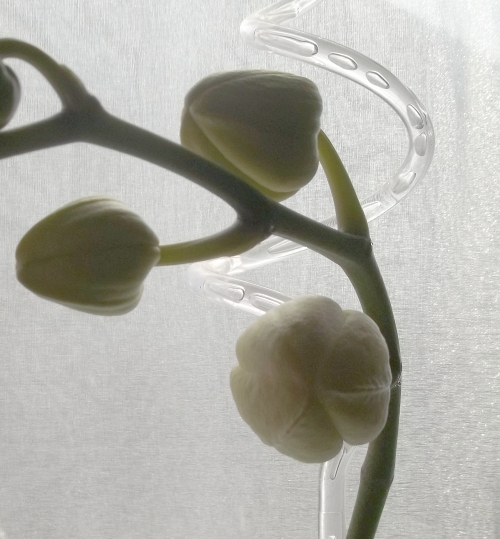 I know there was more I wanted to say, but it's been another very long busy week and I'm tired. Will add to next post if I remember!

Wishing everyone a good weekend. Please stay safe and well.
Labels: busyness, Derpy, garden, orchids