COVID-19. Interesting times, ne?


We've been advised, by Kai's BMT trials nurse Peter, that as his immune system is still compromised, we should be very careful not to take any unnecessary risks. So Ken is now working from home (with BCC-supplied laptop and phone), and we've had to postpone Wendy's visit. I've shopped at both Sainsbury's (because I can't get a delivery slot for the next three weeks) and Tesco (which did still have delivery slots so I've booked them for the next four weeks - not next week as there were none left - which of course does not guarantee I'll get everything I've ordered!) and I've never seen anything like it. Aisles of loo roll, tissues and kitchen towels completely empty. Ditto nappies, soap, fresh packaged meat, bread, milk (almost), tinned fish, beans and veg, pasta, rice - and tea (how very British!!) We're actually quite well placed, as I always keep at least two weeks worth of groceries in larder and freezer, so we can manage until the rush of panic stockpiling has died down a little. I hope, anyway.



K&K have started going out for a walk when Ken signs off work for the day, for a change of air and some exercise. There are far fewer people around than previously, so it's fairly safe.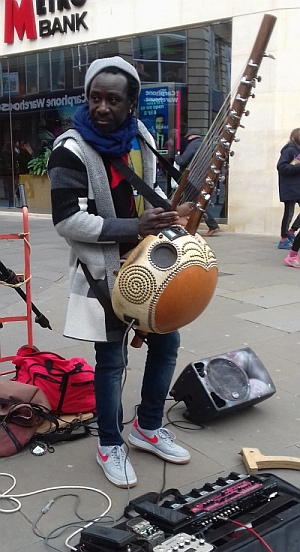 Apart from the lurgy, it's been quite a nice few weeks. Last Saturday Ken and I bussed to Midsomer Norton via Bath, where we stopped for half an hour for me to check out the Bath Thermae Spa and ask a few questions about my proposed visit (which I'll now have to postpone until the autumn, but that's OK). Almost as soon as we got out of the bus station I heard this amazing music... it sounded a bit like a harp, and a bit like a guitar, and a bit like a cello... The route to the Spa took us up the pedestrian shopping area, and we found the source - this guy -

He's Amadou Diagne, and the instrument he's playing is a kora: Wiki says "It doesn't fit into any one category of musical instrument, but rather several, and must be classified as a "double-bridge-harp-lute".", so my initial thinking was more or less correct. He was selling Journey CDs, so I bought one. The music is absolutely beautiful...





Now decided I need to explore other countries' music.



(This track is on the album.)


Back on the bus and off to Midsomer Norton. Nice ride through B&NES rolling countryside and down the hill to the centre of town.

I have a particular fondness for Midsomer Norton. Even on a dull day it's pretty...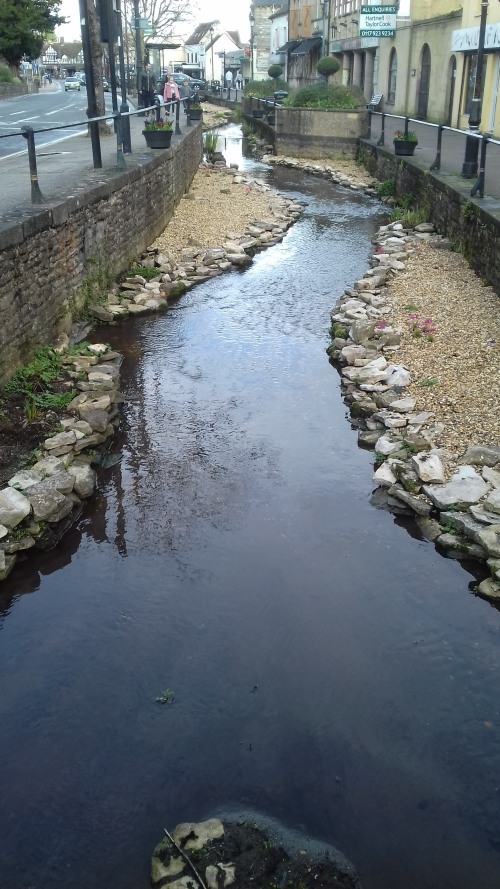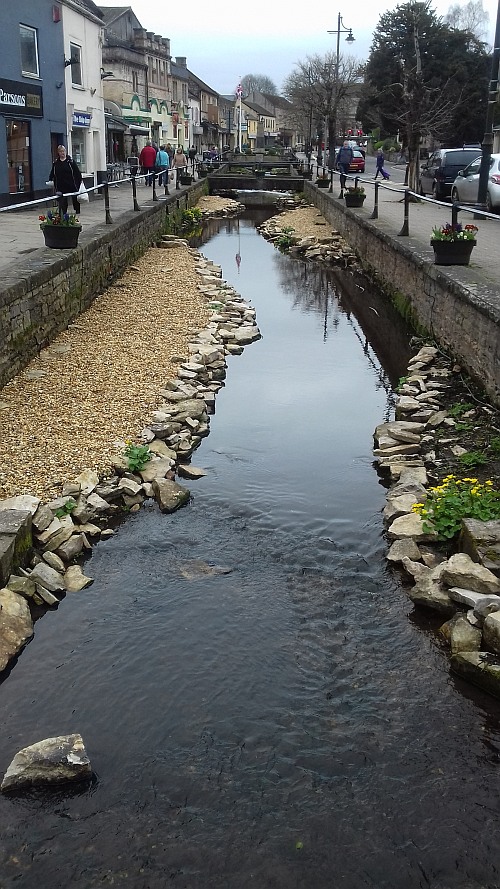 There are a lot of charity shops, as well as indie shops, like Out of Asia, a gorgeous little gift shop where I spotted this adorable - metal! - little unicorn ring holder with diamond eyes...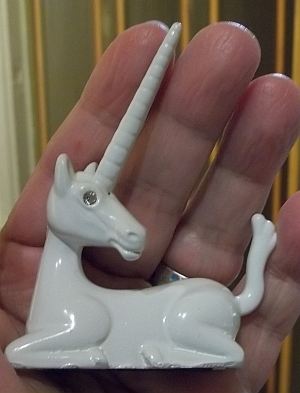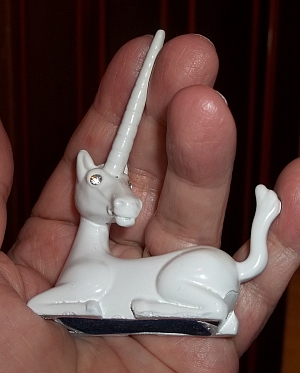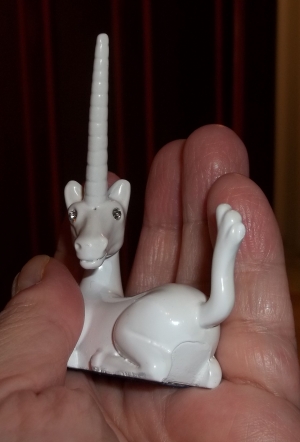 We also picked up a set of five Transformers Prime illustrated kids books, which look quite daftly funny, and this for £2.50!! Haven't read it yet but it looks fun. The same charity shop - Sue Ryder I think - also had this little cutie: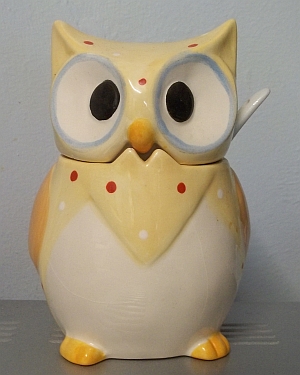 All in all it was a great day!

Media... Ken and I watched TC 2000 last week (Kai was busy with friends online so didn't join us). It was dire. Its main feature was a fight every 1.5 to 3 mins all the way through. Dreadful film. -2 out of 10, would not recommend. So we then lightened the mood and had a Three Musketeers Sunday matinée: The Three Musketeers after lunch and The Four Musketeers: Milady's Revenge after dinner. I'd forgotten how funny they are! Kai chuckled all the way through and we all thoroughly enjoyed them.

I picked up Limitless at a charity shop a while back. Can't remember if we'd already seen it: I think we did, a long time ago, but didn't remember any of it and really enjoyed it. We've now all started watching Stan Lee's Lucky Man season 3. It'll be interesting to see how it pans out.

We will most likely be watching a lot more films/TV over the next few weeks/months. We still have quite a backlog of films, Jason King, and I'm now collecting Deep Space 9 boxed sets (found season 6 in St Pete's Hospice shop): it was always my favourite ST series.

Finally...

TransTech Starscream has arrived!

And he's gorgeous!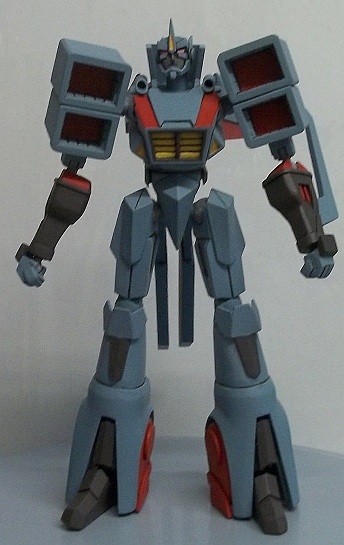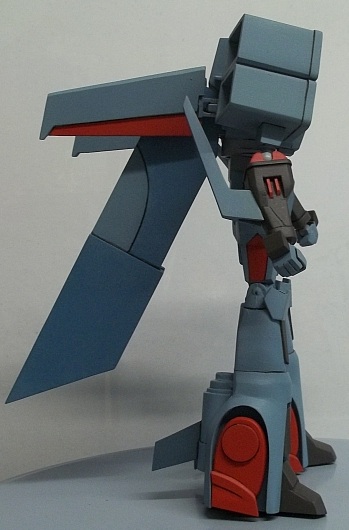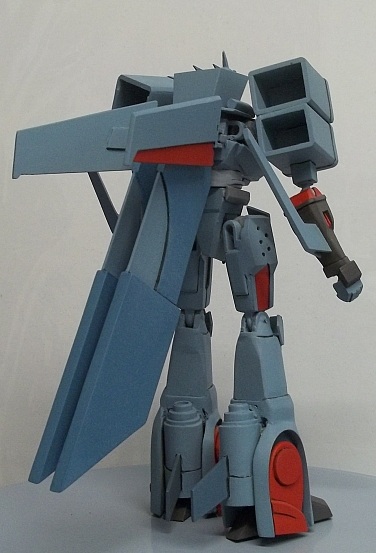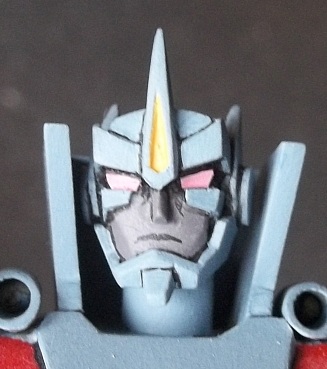 He now joins Carscream, Steelscream, ShatteredGlassscream, and Dinobot on the faves shelf!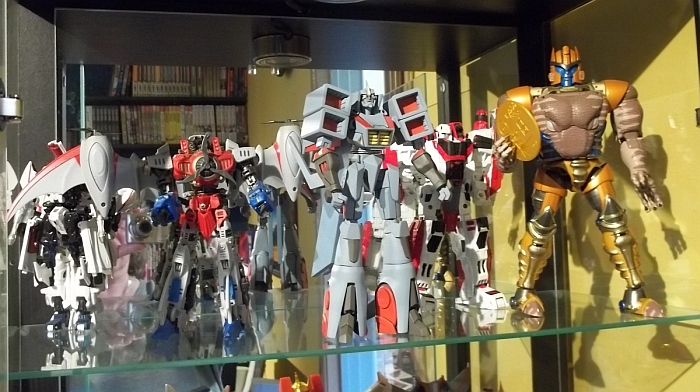 Labels: days out, drama, films, medical matters, Starscream, state of things, Transformers, unicorns