I've lost track of time this last week...

Let's see. On Wed we went down to Babbacombe to visit mum Taylor - lovely train trip down, nice lunch in a cafe that allows dogs (mum has two Pomeranians, Poppy and her son Misty) then a saunter along all the Marychurch charity shops. (Kai did quite well: I didn't find anything except another flamingo for Lutra.) She's looking well, and seems to be fine. It was great to see her again.


Looking back at Torquay from Corbyn Head.
We had coffee and cake at the Grand Hotel as we were a little early for the train - very nice place! - and then the train was half an hour late... Still, glorious sunset on the way back.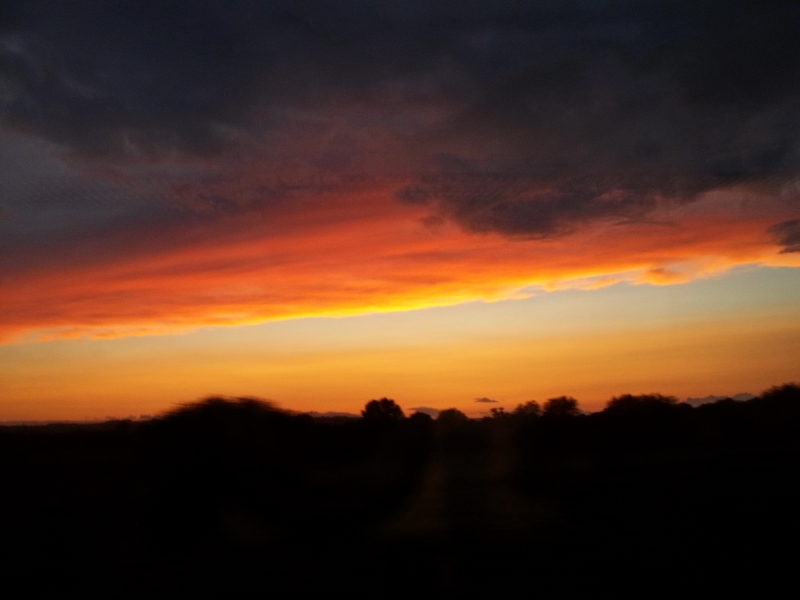 Tyjer decided he wanted to sleep in the corner of my desk when we got back...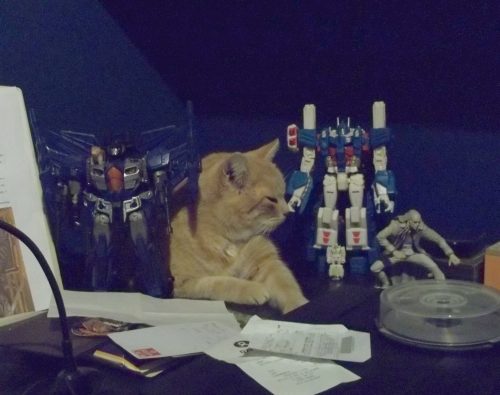 I forgot to say... Kai has had bad seborrhoeic dermatitis of his scalp since the transplant, and over the last three weeks has made a determined attempt to get rid of it - by shaving his head and using the prescribed wash every day. Took a bit of getting used to but he's lucky: it doesn't matter what he does with his hair it always suits him. He prefers it long though, so is now letting it grow back out.

He's also been working on scraping all the old layers of paint off the handrail of the stairs (we've decided to go for a more natural look throughout the house, since the windowsill tiles are so nice). I'd hoped it might be pine, but the house is 1950's, before pine became usual: it's a dark oak, which will look good when cleaned and polished.

Thursday we rested a bit. Ken had Wed/Thurs/Fri annual leave, and with the bank holiday that was almost a week off.

Friday Kai had the dentist: I went with him and picked up the curtain poles I was looking for at Wilko... The photos haven't come out that well - it's not easy taking them in that room, the light is very bright even on a dull day and wrecks the auto-thingie. However - the first two are the old wooden window poles and dull golden curtains.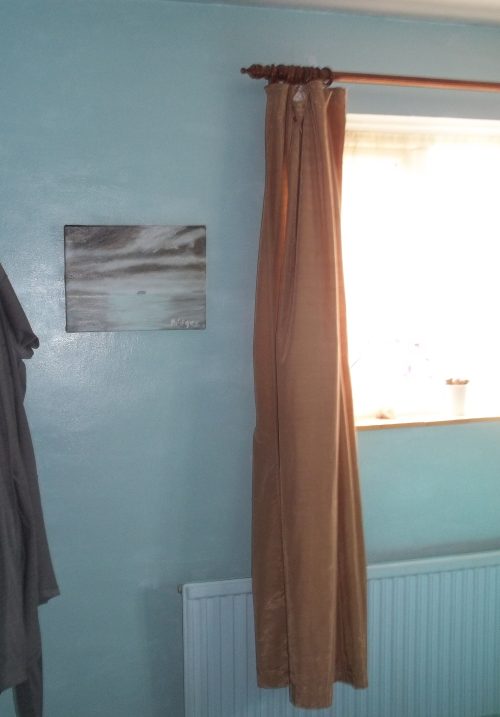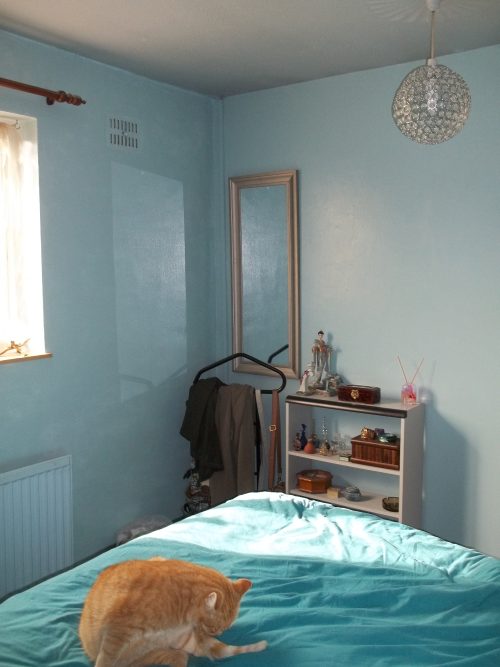 The next three are the new ones - along with the curtains I found at the Age UK charity shop. Lovely colour, lovely design, great quality - and too small. [headdesk] Going to have to make them, which means a trip into town to Fabricland. Which is fine: have to get there anyway for the peacock fabric for the curtains in this room (second display case is now ordered, and table disassembled and stored in shed). I've decided on the colours too, so will pick paint up at Wilko in the same trip. Next few weeks are going to be even busier than usual.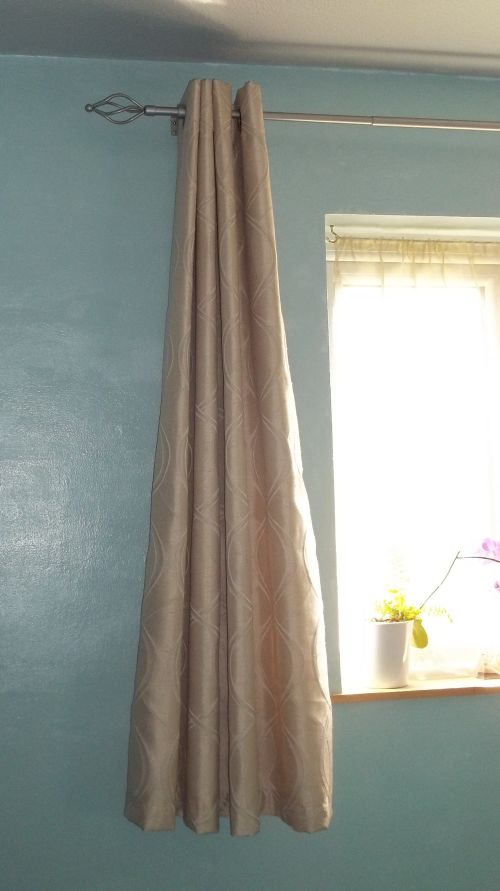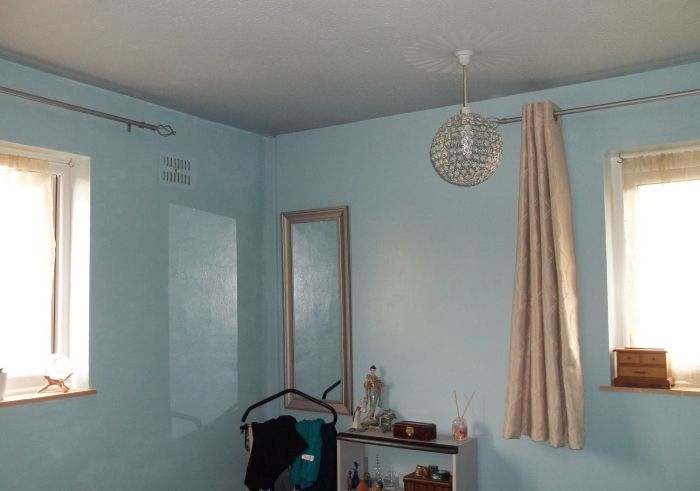 Outside: more beans. Lots more beans. And my sweetcorn have now actually finished! One large bag and a bit more in the freezer - not too bad. We have pears and apples galore, which is great!

Media: we finished Crusade ([sigh] Oh, if only it had gone to a proper series...) and have moved on to Legends of Tomorrow season 2, which is looking to be as much fun (and as confusing) as season 1. We relaxed with 4 Weddings and a Funeral, which Kai had never seen and which I've had in the pile for years. And we watched Baahubali.

WOW. It's fabulous! A kind of psuedo-historical mythological Bollywood extravaganza of the finest kind. Absolutely glorious - and music is terrific too! We loved it so much I leapt onto amazon as soon as it finished and ordered the sequel. Which is now on its way. Hopefully be here for Friday!
Labels: busyness, Crusade, days out, decorating, films