and contains flash photog... pix!

Can I remember everything that's happened since the last post? Let's see...

Kai ended up only going in for a couple more lectures, and took Friday off. I carried on tidying up. House is even less cluttered than before, and the greenhouse is now ready for this year's toms and cucs. Getting there!

On Saturday we tried going for a walk along the river, but Kai felt too poorly and out of breath to go far, so we came back and he chilled in The Forest for a few hours. Sunday was much as usual (manic) and Monday... I forget. Couldn't have done very much, I guess.

On Tuesday Kim drove over and we went out to Almondsbury Garden Centre for lunch and shopping. They now have a section for wildlife friendly trees, which I shall investigate more thoroughly next visit. I came home with about a ream of info on greenhouses - a polycarbonate one isn't going to be any good (they fly away in the wind) so I'm going to be going for a toughened glass one. A bit more expensive, but will last a lot longer. Haven't had time yet to look through it. Maybe next week.

On the way back we dropped into the Riverside Garden Centre, which is an absolute delight! Great selection of plants, terrific staff, and even better, they have their own hive - we watched over the wall as the early bees went in and out - and sell their own honey. I've reserved two pots: they won't be ready until September, so no good for hayfever this year, but should be good for next. Bought three wonderfully fragrant hyacinths on special - haven't decided where to plant them yet...

In the evening Kai and I watched the first ep of Childhood's End. I adored the book when I read it as a child, and this is shaping up to be an excellent adaptation.

Wednesday was Kai's BMT clinic. His blood counts are still stable, but we asked for them to take extra bloods for virology, just to check it is a bug making him feel rough rather than anything more nasty, and after the appt a nurse took throat and nose swabs too. Probably won't be anything to worry about, but having come this far we don't want to take any chances.

Afterwards, since the weather was so glorious, we took a ferry ride along the floating harbour to the Nova Scotia...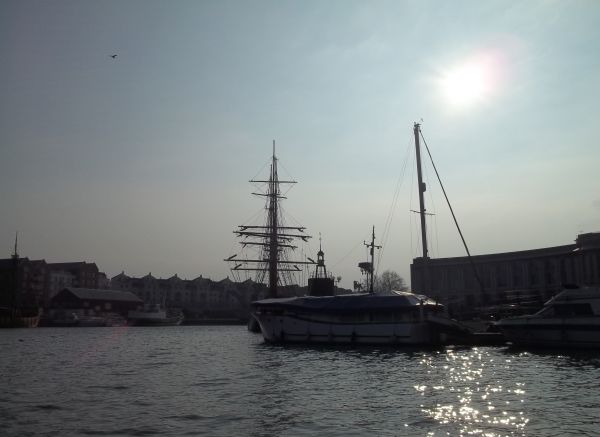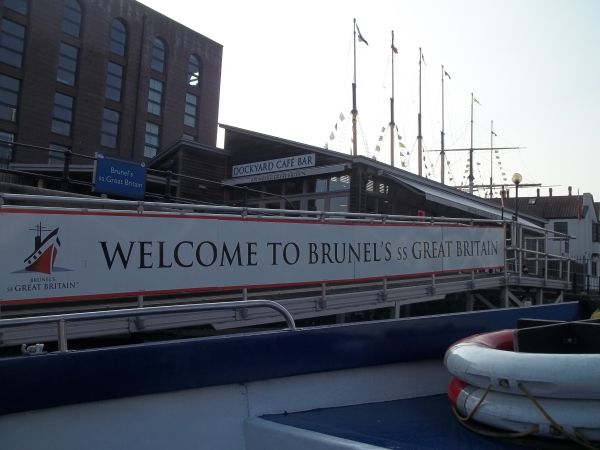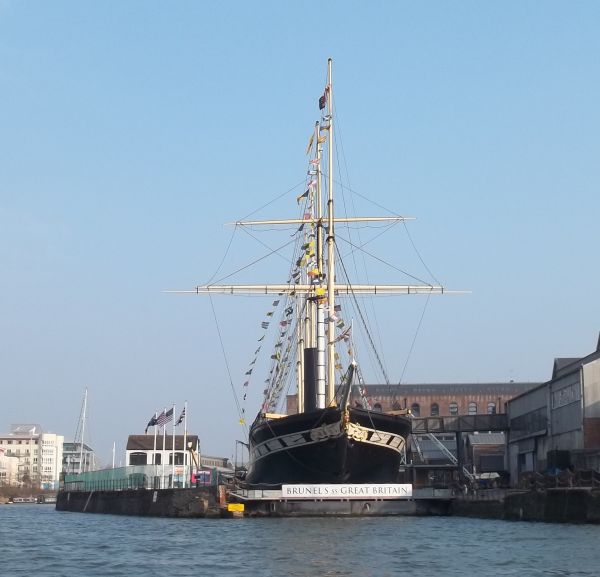 I'd planned to show Kai the Riverside Garden Centre (and pick up a couple of things I saw the previous day) but the old bridge - which was a vital short cut - is closed, and the long way round was a bit too far for the time we had. So we walked back along the New Cut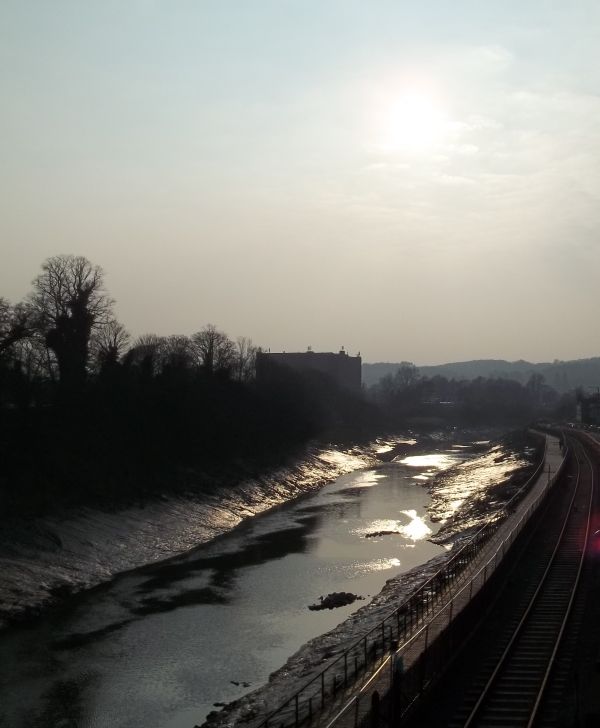 and Spike Island...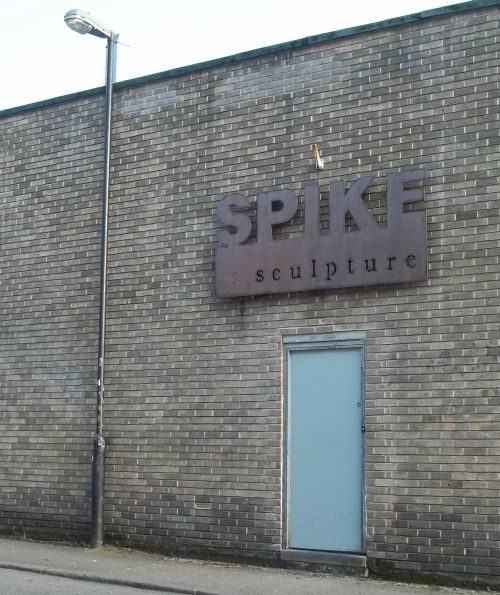 to the M Shed...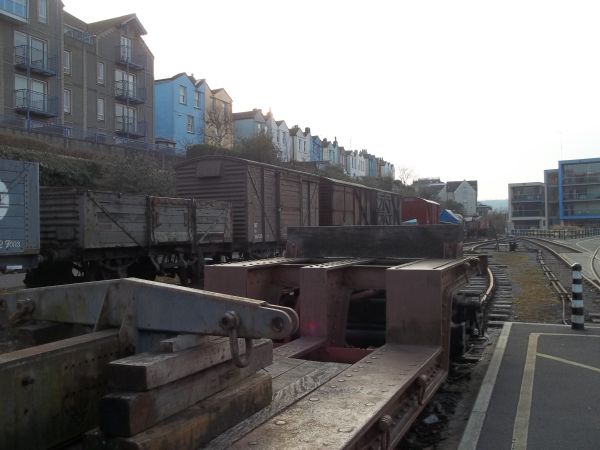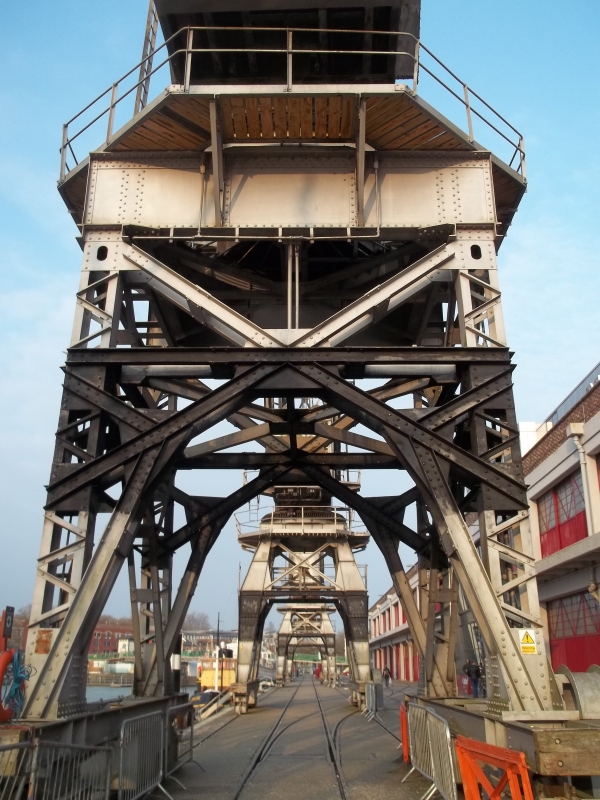 There is an easier, very pleasant walk to the garden centre from the M Shed, which we'll try to do next time it's dry...

This year's Masterchef started in the evening. I've never yet managed to try any of the recipes but I'm getting very good at guessing the winners!
Thursday involved a lot of shopping - in preparation for the Eostre weeekend - and the second ep of Childhood's End. Still excellent.

Yesterday Kai and I went to Weston-super-Mare, to take advantage of the fabulous weather before Storm Katie hits us...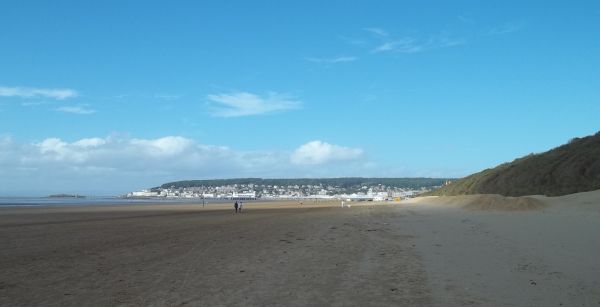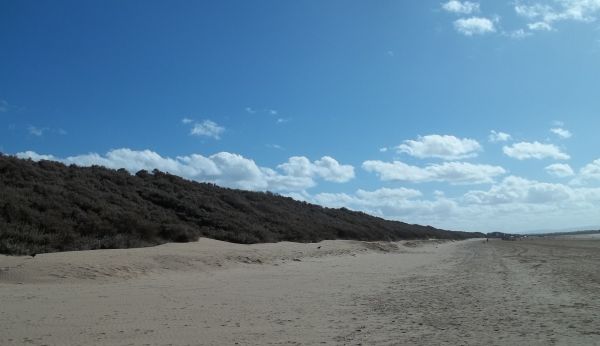 Brean Down from Weston beach. Going to try to get there again in the summer, it's a gorgeous place but an awful lot of walking!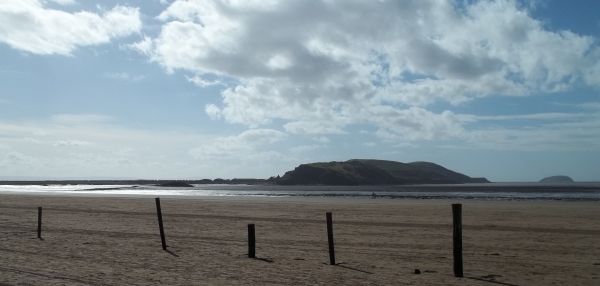 And Jazz's little brother was parked at Cadbury Garden Centre, Congresbury, on the way back!

Went into town this morning to Primark and Wilko (for bird food. My birbs are ravenous at the moment, must be nesting season...) In an hour or so we're taking advantage of Sky's current freebie: a month of free movies on their pay-for channels (presumably to tempt us into paying for them afterwards). We have or have seen most of what's on offer, but they have Inside Out (which all Kai's friends are urging him to see), Robot Overlords (looks dreadful but might be fun. Will have on while I cook dinner) and The Nut Job, which Kai wants to compare to another film he's seen, so this evening is pretty much planned out.

Sue, I only have one ep left of Will Shakespeare left to cover then I can send the DVDs back. Sorry it's taking so long. I am enjoying it, but will probably take it off my wish list now I've seen it again, despite it being Tim Curry!

It's Kai's second venesection appt tomorrow. Going to be fun trying to get buses there and back...
Labels: days out, Eostre, garden centres, gardening, greenhouse, medical matters, Weston-super-Mare