My IMDb ep summaries

(completed)
Arthur of the Britons
Sky
Star Maidens
The Starlost
Space Rangers
The Sentinel (part: seasons 2 and 3)
Swamp Thing (part: season 3)
Gravedale High
Transformers: Armada
Transformers: Energon
Transformers: Cybertron (part)
Misfits of Science (four eps)
Zoo Gang
Zodiac
Jupiter Moon
Transformers: Beast Wars (part: seasons 2 and 3)
Transformers: Beast Machines (part)
Vampire Princess Miyu
Starhyke
Nathan Barley
No Heroics
Undermind (3 eps)
Will Shakespeare (Tim Curry version)
Nightwalker
12 Kingdoms
Trigun (ep 8)
Rayearth
Hyperdrive (season 2 ep 3)
The Café

For later:

Earthian
BBC Lion, witch and wardrobe
BBC Caspian and Dawn Treader
BBC Silver Chair
(Missing Excel Saga eps)
(Missing Haibane Renme eps)
(And possibly Marine Boy...)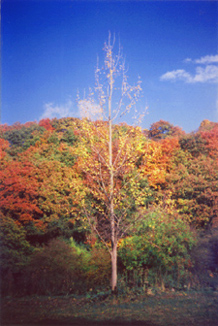 "Autumnal - nothing to do with leaves. It is to do with a certain brownness at the edges of the day... Brown is creeping up on us, take my word for it... Russets and tangerine shades of old gold flushing the very outside edge of the senses... deep shining ochres, burnt umber and parchments of baked earth - reflecting on itself and through itself, filtering the light. At such times, perhaps, coincidentally, the leaves might fall, somewhere..."

(Rosencrantz and Guildenstern are Dead Act 2: Tom Stoppard)

Autumn...

I love this time of year. I love the colours, the sharp slant of sunlight on the trees, mosaics of acid-yellow and harts- blood, velvet and darkness and a haze of mist-grey over the hills. I love its immanence, its mellowness, the tang of frost just around the corner of the year...

Watching the little birds in the goat-willow in my garden, I realised something more.

I love this land with a fierce, possessive love, deep-rooted in two thousand years of history. From the frosted beaches and cloud-brushing peaks of the north to the wind-haunted meanderings of the rivers of the east, from the sensuous rolling patchworked hills of the south to the demanding dark moors of the west, this land seeps into bone and blood and synapse, mother of motley nobility, culture, individual freedoms. It can be known. It can be understood. It can be felt deep inside.

I love its effortless eccentricities, its vigour and vibrancy, its flawed perfections, its silent strength and tenacious resilience, its hard-won tolerances and intense and variable beauty, the profound energy in its sacred mythical landscape.

Home and more-than-home, the forces that shape and protect and bind, in me, as I am in the land. Love returning love in the stillness for those who'll only take the time to listen...

(Joules, Autumn 2004)


All photographs taken by Joules unless otherwise specified. All photographs © Joules A Taylor or other specified individual.


In Memoriam

17.03.09 - Argent

25.07.08 - Raptor

18.12.07 - Quyn

02.12.06 - Ryme


Currently enjoying:
Muse
Transformers - IDW, Prime, Animated, Rescue Bots.

Currently reading:
Various Transformers books and graphic novels.



Currently working on:
Heart, The Poppy Tales

Currently chuffed with:
My garden

Currently miffed at:
Nestlé, Nonpres Tinyhands Fart, Toadface Farage

Currently maintaining:
BCHS
BCW


Blog Pics
I've gathered some of my pages of photos together: the page of links is here. I'll be adding more as time goes by!




Evil Squid

A Little Glossary of Taylorspeke
(in no particular order)

plit popints - n. Typo for 'plot points' typed on a keyboard with more than half the characters worn off...

[PING] (alt [ping]) - n. A brainwave. The text equivalent of a lightbulb going on blindingly over someone's head. Usually mine. And usually at the most inconvenient of times. [sigh]

TPTB - The Powers That Be.

wulmet - n. A person of little or no talent who somehow inveigles himself into a position where he is in power over other, far more talented people and uses his position to downplay them in order to try to make himself feel superior.

biteable - referring to an anatomical part vb, tasty.

Flatterfed - vb. 27.02.08: my typo for flattered, but since it's so cutely apt I thought it would fit nicely here. Lutra defined it as "the lovely warm feeling of satisfaction resulting from enthusiastic reviews..." (which I've been getting for my MB fics).

Composted - vb, 'compos mentis', mentally capable of working. Contrast with uncomposted or non- composted, not 'compos mentis', not capable of working, hungover...

Cumbles - n, cucumbers.

Kewp - how Ken says 'thank you'. We rather like Lutra's 'nanx', too...

Musekick - noun, music, without which I cannot work.

'feinne - noun, caffeine, essential for correct mental functioning, especially first thing in the morning. I prefer mine in the form of SodaStream Diet Coke. And on that subject...

Skoosh - verb, noun. To skoosh - to add CO2 to a sodastream bottle filled with water to make it fizzy, prior to adding Diet Coke syrup (or just drinking as sparkling water). A skoosh - a bottle of water that has been skooshed. Skooshy - something that has been skooshed, water, or that whipped cream that comes in tins you have to shake then upend and press the nozzle...

Shoogle - verb. To shake gently, for example, of roast potatoes in a roasting tin to ensure they're covered with oil. I have vague memories of this being a real Scottish colloquialism...

Stegasaurus - n, spider of the genus tegenaria. Why? No idea. I just find it easier, that's all...
Edit 08.09.07: Lutra thinks that Brian is a good name for a mini-stegasaurus. From now on, any 'Brian's in the posts may be assumed to be a tegenaria. Except where otherwise specified.

Viterals - noun, vitamins + minerals. Also a pun on victuals.

Splish - verb. A combination of slosh and splash.

Parrots - noun, paracetemol (from the old joke "Why are there no aspirin tablets in the jungle? Because the parrots eat 'em all...")

Maggles - noun, magpies. As opposed to non-magical people.

Flamewings - noun. Swifts. So called because the first time we became aware of them was an early summer evening when they were flying high, the light from the setting sun seemingly turning their wings to flames. Lovely little birds. We always know summer's arrived when we hear their high-pitched squeeing.

Murfs - noun, moths.

Peasant cut - noun, roughly cut up into big chunks, e.g. vegetables chopped in a hurry for a hearty stew or soup. By extension, anything prepared in a hurry - haircut, material, even a first draft of a story...

Giraffe - noun, a carafe (of wine, coffee or water, for example).

Shrumps - noun, mushrooms.

Splings - noun, Kai's spelling homework: by extension, any spelling.

Tyops - noun, typos. var toyps, typso, psyto, psoyt, etc. Usual result of a dose of the fingerials (see next entry).

Fingerials - (pr. fin GEEE ree yalls) noun, fingers that will not type what you want them to.

Haddock - noun, time, of which I never have enough. (Origin of this term here.)

Sleep - noun? vb? a.k.a. sheeeeeeeeep.... I used to know what this word meant...




The Updates Blog

The place to stay notified of WaveWrights' Fiction updates: Zone, Darkside, DarkRealm, Matrix, Vault, Safehouse 13...



---


Butch, my computer gremlin. Click the pic for larger version, and read his adventures here...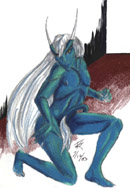 A gift for me! Butch by the very talented Sylverthorne. Click pic for larger image.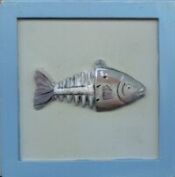 This is MY haddock. It was caught exclusively for me by Talon. No, you can't have any. I need all the haddock I can get!!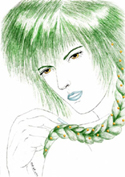 .


A'lestrel - a gift for me from Valkyrie...






Another gorgeous Valkyrie gift for me - Benten the Albino Alsatian! Click thumbnail for larger image.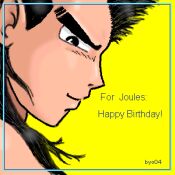 Oekai by Bakayaro Onna - Radittsu at his sexiest...





The Zone Plant from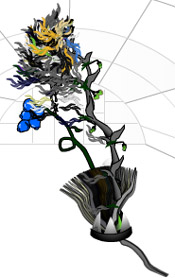 OrganicHTML (which alas no longer seems to exist...)

[::..My Regular Reads..::]
:: Astronomical Pic of the Day [>]
:: What is Space... [>]
:: Dark Roasted Blend [>]
:: BLDG [>]
:: Pruned [>]
:: Watchismo Times [>]
[::..Fun Places..::]
::HubbleSite
Stunning...
::PALEOMAP Project
Absolutely fascinating.
::The Hacker Dictionary
Hackers with Humour!
:: Carol's Place
My GoodTwin's Homepage!
:: Skymap
Check out the night sky where you are!
[::..Useful Sites..::]
:: GreenNet
First stop for environmental matters
:: About Bristol
The essential guide - and beautifully user-friendly too!
:: The Forest of Avon
Our local community forest and places to visit
:: The Guardian
Online Guardian Newspaper.
:: Symbols
Exactly what it says
:: World Timeserver
For checking the current time around this world
:: Universal Currency Converter
Actually it's just a terran-global currency converter, not universal, but it's still useful...
So what is it with the haddock? Am I some kind of fish freak?

I'll leave that to others to decide.

The tale (or tail if you prefer) harks back to October 2000, when my GoodTwin and I, ably assisted by Sue, ran the first UK Professionals convention...
It's common knowledge that I never have enough time, and I was determined not to bewail the fact that weekend: hence I promised not to use the 'T' word...
Of course, that didn't really work (if nothing else I had to let the trainees know what times things were supposed to be happening!) so we decided a substitute word would be employed instead. There were several suggestions. Banana came very close to being chosen. However, I eventually decided that 'haddock' fitted the bill nicely. Ever since, haddock=time. Hence the title of my forthcoming autobiography,
My Half-Life in the Haddock Space Continuum....


Normally I wouldn't, but these were just irresistible...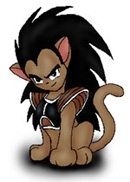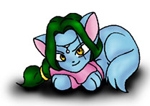 These Too-Kawaii Kitties
were adopted from
Ghost's Anime Page (which appears to have disappeared, alas...)


[::..Anime/Manga..::]
Useful sites:

Yamato -
Fabulous anime figures

Anime Lyrics
A huge selection... evil popups

Anime still needed to complete series' I'm collecting... Many thanks to everyone who has helped me acquire the collection!

Ai no Kusabi


Owned:
DVD
Dj: June Special
CD: Ambivalence


Cyber City Oedo 808


Owned:
DVD
All 3 eps on Video, dubbed
Dj: Cyberage 1-3
Illustrated Book 2 (Benten's) in Japanese


From Eroica with Love


Owned:
Manga Vols 1, 9, 11


Mirage of Blaze


Owned:
DVD Vol 1 (eps 1-4)


R.G. Veda


Owned:
English Manga: Vol 1
Japanese Manga: Vol 1-7 complete
Tarot Pack
R.G.Veda video


Twelve Kingdoms


Owned:
Anime Vol 1-12: complete


Under the Glass Moon


Owned:
Manga Vol 1, 2
Vol 3 needed


Vampire Hunter D - Bloodlust


Owned:
DVD

Vampire Hunter D Book 1




New Vampire Miyu


Owned:
(Studio Ironcat) Manga Vols 1 -5 (complete)



Yami no Matsuei


Owned:
Viz Manga: English translation, Vols 1 - 11 (complete: I believe vol 12 is only available online)
Japanese 3-DVD set
Central Park Media: Descendants of Darkness Vol. 1, English/Japanese subbed.
Sketchbook



[::..Joules SPfied..::]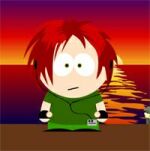 ... this is Terra? How the hell'd I end up here...?

(Thanks, Lutra, for the quote!)


[::..archive..::]
07/01/2002 - 07/31/2002
08/01/2002 - 08/31/2002
09/01/2002 - 09/30/2002
10/01/2002 - 10/31/2002
11/01/2002 - 11/30/2002
12/01/2002 - 12/31/2002
01/01/2003 - 01/31/2003
02/01/2003 - 02/28/2003
03/01/2003 - 03/31/2003
04/01/2003 - 04/30/2003
05/01/2003 - 05/31/2003
06/01/2003 - 06/30/2003
07/01/2003 - 07/31/2003
08/01/2003 - 08/31/2003
09/01/2003 - 09/30/2003
10/01/2003 - 10/31/2003
11/01/2003 - 11/30/2003
12/01/2003 - 12/31/2003
01/01/2004 - 01/31/2004
02/01/2004 - 02/29/2004
03/01/2004 - 03/31/2004
04/01/2004 - 04/30/2004
05/01/2004 - 05/31/2004
06/01/2004 - 06/30/2004
07/01/2004 - 07/31/2004
08/01/2004 - 08/31/2004
09/01/2004 - 09/30/2004
10/01/2004 - 10/31/2004
11/01/2004 - 11/30/2004
12/01/2004 - 12/31/2004
01/01/2005 - 01/31/2005
02/01/2005 - 02/28/2005
03/01/2005 - 03/31/2005
04/01/2005 - 04/30/2005
05/01/2005 - 05/31/2005
06/01/2005 - 06/30/2005
07/01/2005 - 07/31/2005
08/01/2005 - 08/31/2005
09/01/2005 - 09/30/2005
10/01/2005 - 10/31/2005
11/01/2005 - 11/30/2005
12/01/2005 - 12/31/2005
01/01/2006 - 01/31/2006
02/01/2006 - 02/28/2006
03/01/2006 - 03/31/2006
04/01/2006 - 04/30/2006
05/01/2006 - 05/31/2006
06/01/2006 - 06/30/2006
07/01/2006 - 07/31/2006
08/01/2006 - 08/31/2006
09/01/2006 - 09/30/2006
10/01/2006 - 10/31/2006
11/01/2006 - 11/30/2006
12/01/2006 - 12/31/2006
01/01/2007 - 01/31/2007
02/01/2007 - 02/28/2007
03/01/2007 - 03/31/2007
04/01/2007 - 04/30/2007
05/01/2007 - 05/31/2007
06/01/2007 - 06/30/2007
07/01/2007 - 07/31/2007
08/01/2007 - 08/31/2007
09/01/2007 - 09/30/2007
10/01/2007 - 10/31/2007
11/01/2007 - 11/30/2007
12/01/2007 - 12/31/2007
01/01/2008 - 31/01/2008
01/02/2008 - 29/02/2008
03/01/2008 - 31/03/2008
01/04/2008 - 04/30/2008
01/05/2008 - 31/05/2008
01/06/2008 - 30/06/2008
01/07/2008 - 31/07/2008
01/08/2008 - 31/08/2008
01/09/2008 - 30/09/2008
01/10/2008 - 31/10/2008
01/11/2008 - 31/11/2008
01/12/2008 - 31/12/2008
01/12/2008 - 31/12/2008
01/01/2009 - 31/01/2009
01/02/2009 - 28/02/2009
01/03/2009 - 31/03/2009
01/04/2009 - 30/04/2009
01/05/2009 - 31/05/2009
01/06/2009 - 30/06/2009
01/07/2009 - 31/07/2009
01/08/2009 - 31/08/2009
01/09/2009 - 30/09/2009
01/10/2009 - 31/10/2009
01/11/2009 - 30/11/2009
01/12/2009 - 31/12/2009
01/01/2010 - 31/01/2010
01/02/2010 - 28/02/2010
01/03/2010 - 31/03/2010
01/04/2010 - 30/04/2010
01/05/2010 - 31/05/2010
01/06/2010 - 30/06/2010
01/07/2010 - 31/07/2010
01/08/2010 - 31/08/2010
01/09/2010 - 30/09/2010
01/10/2010 - 31/10/2010
01/11/2010 - 31/11/2010
01/12/2010 - 31/12/2010
01/01/2011 - 31/01/2011
01/02/2011 - 28/02/2011
01/03/2011 - 31/03/2011
01/04/2011 - 30/04/2011
01/05/2011 - 31/05/2011
01/06/2011 - 30/06/2011
01/07/2011 - 31/07/2011
01/08/2011 - 31/08/2011
01/09/2011 - 30/09/2011
01/10/2011 - 31/10/2011
01/11/2011 - 30/11/2011
01/12/2011 - 31/12/2011
01/01/2012 - 31/01/2012
01/02/2012 - 28/02/2012
01/03/2012 - 31/03/2012
01/04/2012 - 30/04/2012
01/05/2012 - 31/05/2012
01/06/2012 - 30/06/2012
01/07/2012 - 31/07/2012
01/08/2012 - 31/08/2012
01/09/2012 - 30/09/2012
01/10/2012 - 31/10/2012
01/11/2012 - 30/11/2012
01/12/2012 - 31/12/2012
01/01/2013 - 31/01/2013
01/02/2013 - 28/02/2013
01/03/2013 - 31/03/2013
01/04/2013 - 30/04/2013
01/05/2013 - 31/05/2013
01/06/2013 - 31/06/2013
01/07/2013 - 31/07/2013
01/08/2013 - 31/08/2013
01/09/2013 - 30/09/2013
01/10/2013 - 31/10/2013
01/11/2013 - 30/11/2013
01/12/2013 - 31/12/2013
01/01/2014 - 31/01/2014
01/02/2014 - 28/02/2014
01/03/2014 - 31/03/2014
01/04/2014 - 30/04/2014
01/05/2014 - 31/05/2014
01/06/2014 - 31/06/2014
01/07/2014 - 31/07/2014
01/08/2014 - 31/08/2014
01/09/2014 - 31/09/2014
01/10/2014 - 31/10/2014
01/11/2014 - 30/11/2014
01/12/2014 - 31/12/2014
01/01/2015 - 31/01/2015
01/02/2015 - 28/02/2015
01/03/2015 - 31/03/2015
01/04/2015 - 30/04/2015
01/05/2015 - 31/05/2015
01/06/2015 - 30/06/2015
01/07/2015 - 31/07/2015
01/08/2015 - 31/08/2015
01/09/2015 - 30/09/2015
01/10/2015 - 31/10/2015
01/11/2015 - 31/11/2015
01/12/2015 - 31/12/2015
01/01/2016 - 31/01/2016
01/022016 - 28/02/2016
01/03/2016 - 31/03/2016
01/04/2016 - 31/04/2016
01/05/2016 - 31/05/2016
01/06/2016 - 30/06/2016
01/07/2016 - 31/07/2016
01/08/2016 - 31/08/2016
01/09/2016 - 31/09/2016
01/10/2016 - 31/10/2016
01/11/2016 - 31/11/2016
01/12/2016 - 31/12/2016
01/01/2017 - 31/01/2017
01/02/2017 - 28/02/2017
01/03/2017 - 31/03/2017
01/04/2017 - 30/04/2017
01/05/2017 - 31/05/2017
01/06/2017 - 30/06/2017
01/07/2017 - 31/07/2017
01/08/2017 - 31/08/2017
01/09/2017 - 30/09/2017
01/10/2017 - 31/10/2017
01/11/2017 - 30/11/2017
01/12/2017 - 31/12/2017
01/01/2018 - 31/01/2018
01/02/2018 - 28/02/2018
01/03/2018 - 31/03/2018
01/04/2018 - 30/04/2018
01/05/2018 - 31/05/2018
01/06/2018 - 30/06/2018
01/07/2018 - 31/07/2018
01/08/2018 - 31/08/2018
01/09/2018 - 30/09/2018
01/10/2018 - 31/10/2018
01/11/2018 - 30/11/2018
01/12/2018 - 31/12/2018
01/01/2019 - 31/01/2019
01/02/2019 - 28/02/2019
01/03/2019 - 31/03/2019
01/04/2019 - 30/04/2019
01/05/2019 - 31/05/2019
01/06/2019 - 30/06/2019
01/07/2019 - 31/07/2019
01/08/2019 - 31/08/2019
01/09/2019 - 30/09/2019
01/10/2019 - 31/10/2019
01/11/2019 - 30/11/2019
01/12/2019 - 31/12/2019
Monday, January 25, 2016
Kai's last exam, last Thurs, went OK - he thinks - so fingers crossed. He took Fri off to just flump, then he and Ken went to Glastonbury on Sat while I went on the Will's Tower tour. It's a very impressive building...

The entrance hall.
A Grommit!

The Life Sciences dept.
Real time tectonic movement around the globe. Very busy to the east of Australia!
The great hall.
Alas, I couldn't make it to the top: the sight of this last stairway just brought on claustrophobia. I might have risked it if there had been handrails - but there weren't.
We watched Mad Max: Fury Rd on FilmFlex after dinner. Not really my thing, but Kai quite enjoyed it and now wants to see the originals for comparison. Oh joy. They're bound to be on TV at some point...

Usual Sunday, and today Kai is back to uni. His timetable is a little more packed than first term, so even with his gradually improving stamina I expect him to be pretty exhausted by term's end.
Labels: days out, exams, films
Tuesday, January 19, 2016
We arrived at Coombe Dingle Sports Centre
on Friday with plenty of time to spare - which gave the assembled 700 or so students plenty of time to continue panicking. However, the exam wasn't as bad as Kai was expecting - he thinks he's passed - but in any case, we found a self-cetificating 'extenuating circumstances' form on the uni website, which we filled in and Kai sent off. Just as insurance, a safety net in case he gets into his seat and his mind goes completely blank. It relieved some of the stress, so was good just for that.

I promised him a day out on Sat, and we went to Wells to walk the path from the Bishop's Palace to the tiny hamlet of Dulcote. Only a mile or so, but a nice little walk, with great views of Glastonbury Tor.
The sunset was quite pretty too.

Sunday was the usual busyness, with Kai revising for his maths viva (15 minute oral exam), which was yesterday. We managed to miss two no. 1 buses so ended up on the X39 to the bus station and then walked (the exam was in the Merchant Venturer's Building, Kai's 'base'). We went via the Griffin pub, which has an escapee hanging from the upper window:
The viva was OK, Kai thinks. Afterwards we walked up to the Clifton Suspension Bridge, then came back via Wild Oats and Phil's - I'm stocked up with degradable swing bin liners and buckwheat flour again.

And we're all rewatching Agents of SHIELD (well, Ken's watching it for the first time as it was a bit late for him to catch on TV the first time around). I bought seasons 1 and 2 from amazon: season 3 is on TV at the moment and Kai and I started watching, only to realise that we somehow completely missed season 2...

It's even better the second time around!
Labels: days out, drama, exams, Wells
Thursday, January 14, 2016
First David Bowie, now Alan Rickman. 2016 has got off to a truly lousy start.
Tuesday, January 12, 2016
Catch up...

So, in the last week we've watched Europa Report (which we got for Kai for Yule - pretty good film!), found the way to the Coombe Dingle Sports Centre, where Kai will sit his exams on Fri and next Thurs; bussed to Park St today so Kai could check and register the calculator he needs for Fri (certain functions aren't allowed in the exam); and managed to get out for several walks. And I've started watching and writing up Starhyke. Heh. It doesn't improve on a second viewing, alas...

Busy as ever, in other words. Doesn't help that I'm spring-cleaning in between everything else (well, spring-clearing, really, going through old files and folders and chucking out defunct stuff, always satisfying). And fitting in the client stuff that rolls in.

All jolly good fun!
Labels: busyness, domesticity, exams, films
Wednesday, January 06, 2016
Possible spoilers for Star Wars: The Force Awakens below, just in case we aren't the last people on the planet to see it!
Brief catch up.

Yesterday Fiona (APAG member from down the road who has a large SUV) very kindly took Ken and I and Feather, in her vivarium, to the Bristol Reptile Emporium, who will get her used to being handled again before rehoming her. Very sad to see her go, but it's for the best for her.

We've finished watching Toast of London seasons 1 and 2, and tonight watched the first two eps of season 3...

I like Matt Berry. I first saw him in Garth Marenghi's Darkplace and fell in love with his magnificent voice. He was very good in The I.T. Crowd, and I liked him in The Mighty Boosh too, but he's terrific in Toast.
Season 1 was completely surreal, Season 2 a bit patchy: I felt it missed the mark in places. But season 3... well, the first ep had me laughing aloud (as opposed to the muted chuckling the rest has garnered). Very, very funny. Dry and droll and very nicely done. The man is a genius. A surreal and shameless one, admittedly, but astonishingly refreshing. And I've put a 'Yes I can hear you, Clem Fandago' t-shirt on my amazon wishlist. It would be great fun to wear it out and see how many people got the reference!

Today Kai and I finally got to see Star Wars: The Force Awakens...

Possible spoilers...






Hm. Well, it was pretty. Very nice to have a female main character. BB8 is just adorable and we'd like seven please.

But it was mightily predictable. Perhaps I should have expected that, having watched all six previous films in the last two weeks. Perhaps that's its appeal to many of the older fans (I should add that I saw A New Hope in the cinema when it was first released. My initial reaction was irritation that someone had beaten me to it, since I'd already started writing what would later become the Haadri Project and of course, it too is set 'in a galaxy far far away'... I do not call myself a fan. I'm not sufficiently enamoured of the phenomenon for that. But I do like the breadth of scope and the world-building.) I don't think it deserves the 8.5 it has at the IMDb, though.
Labels: British comedy, films, snakes
Monday, January 04, 2016
YAY! Finally! We have new front and patio doors...

Ordered them a couple of months ago and they were installed today. The front door is actually a rich dark green, and they'll be coming back to install the slimline knocker we requested which somehow slipped the delivery staff's attention.

Highest spec. we could afford, composite doors, security glass, and Clyde-built locking system. Very happy! That's one less thing to be stressed about - the old front door was so flimsy it would have given way with one kick. (I can say that now it's forever gone! Also, it means I don't have to paint it, which I was going to have to do this year.) Admittedly the alarm would then have gone off, but all the same... Done by the local company Crystal Clear, who were fantastic: arrived just after 8 and were gone, having cleaned up behind themselves really well, by 2.30.

I can't believe how warm it is in my room now I don't have the cold and the draft coming in...
Labels: household matters, new things
Saturday, January 02, 2016
Tch', I forgot to say... GoodTwin and Adrian recorded that wonderful The Last Flight of the Vulcan Bomber programme that was on TV on the 3rd Dec! Many thanks. Haven't rewatched it yet as Ken wants to see it and we haven't found an hour when we can all sit and indulge, but hopefully in the next couple of weeks.

K&K have been out on buses today, 178 to Bath via Radstock and all the little villages along the way, then back on the 279 (which does the same but in reverse). Four hours in total. Lots of countryside. Not a bad way to spend a grey, rainy day!

I've done some more tidying. My tree is packed away: we'll do the rest of the decorations tomorrow. I know 12th night isn't until the 6th but we have a very busy start to the week...
Labels: busyness, friends, Riding on Buses, Vulcan
Friday, January 01, 2016
Well, things cheered up a little after the supper buffet, and we saw 2016 in with a smile. After all, 2015 wasn't bad, really: Kai's transplant was a success and is still holding, and he started uni and apparently achieved 95 points this first term (I'm going to assume that's pretty good and ask him for more details when he wakes up. Which probably won't be til this afternoon).

I didn't sleep very well, and woke up too hot, so came down at 6 and watched John Wick: extremeley violent but very enjoyable, and it seems there's going to be a prequel out this year. Regular readers will know Keanu Reeves is one of my guilty pleasures, and he's terrific in this.

Forgot to say: Ant-man was fantastic! I'd expected it to be fun, but it was much better than that. Looking forward to the sequel now!

10.30 and I can hear stirrings upstairs (that'll be Ken: Kai won't surface for hours yet). Better make a start on the New Year's Day buffet...

Oh, the London fireworks just get better each year. You can see them here, about half way down the page. I wasn't so keen on the music this year though.

Edit: it's actually Kai, deciding to have a go at regularising his sleeping habits byt getting up early(er) and having breakfast!
Labels: busyness, films, Happy New Year