My IMDb ep summaries

(completed)
Arthur of the Britons
Sky
Star Maidens
The Starlost
Space Rangers
The Sentinel (part: seasons 2 and 3)
Swamp Thing (part: season 3)
Gravedale High
Transformers: Armada
Transformers: Energon
Transformers: Cybertron (part)
Misfits of Science (four eps)
Zoo Gang
Zodiac
Jupiter Moon
Transformers: Beast Wars (part: seasons 2 and 3)
Transformers: Beast Machines (part)
Vampire Princess Miyu
Starhyke
Nathan Barley
No Heroics
Undermind (3 eps)
Will Shakespeare (Tim Curry version)
Nightwalker
12 Kingdoms
Trigun (ep 8)
Rayearth
Hyperdrive (season 2 ep 3)
The Café

For later:

Missing Earthian ep
Missing Haibane Renme eps)
(And possibly Marine Boy...)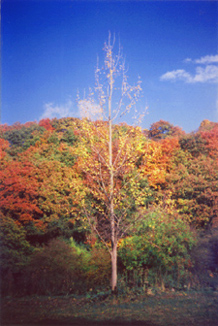 "Autumnal - nothing to do with leaves. It is to do with a certain brownness at the edges of the day... Brown is creeping up on us, take my word for it... Russets and tangerine shades of old gold flushing the very outside edge of the senses... deep shining ochres, burnt umber and parchments of baked earth - reflecting on itself and through itself, filtering the light. At such times, perhaps, coincidentally, the leaves might fall, somewhere..."

(Rosencrantz and Guildenstern are Dead Act 2: Tom Stoppard)

Autumn...

I love this time of year. I love the colours, the sharp slant of sunlight on the trees, mosaics of acid-yellow and harts- blood, velvet and darkness and a haze of mist-grey over the hills. I love its immanence, its mellowness, the tang of frost just around the corner of the year...

Watching the little birds in the goat-willow in my garden, I realised something more.

I love this land with a fierce, possessive love, deep-rooted in two thousand years of history. From the frosted beaches and cloud-brushing peaks of the north to the wind-haunted meanderings of the rivers of the east, from the sensuous rolling patchworked hills of the south to the demanding dark moors of the west, this land seeps into bone and blood and synapse, mother of motley nobility, culture, individual freedoms. It can be known. It can be understood. It can be felt deep inside.

I love its effortless eccentricities, its vigour and vibrancy, its flawed perfections, its silent strength and tenacious resilience, its hard-won tolerances and intense and variable beauty, the profound energy in its sacred mythical landscape.

Home and more-than-home, the forces that shape and protect and bind, in me, as I am in the land. Love returning love in the stillness for those who'll only take the time to listen...

(Joules, Autumn 2004)


All photographs taken by Joules unless otherwise specified. All photographs © Joules A Taylor or other specified individual.


In Memoriam

17.03.09 - Argent

25.07.08 - Raptor

18.12.07 - Quyn

02.12.06 - Ryme


Currently enjoying:
Muse
Transformers - IDW, Prime, Animated, Rescue Bots.

Currently reading:
Various Transformers books and graphic novels.



Currently working on:
Haadri

Currently chuffed with:
My garden

Currently miffed at:
Nestlé, Nonpres Tinyhands Fart, Toadface Farage

Currently maintaining:
BCHS
BCW


Blog Pics
I've gathered some of my pages of photos together: the page of links is here. I'll be adding more as time goes by!




Evil Squid

A Little Glossary of Taylorspeke
(in no particular order)

plit popints - n. Typo for 'plot points' typed on a keyboard with more than half the characters worn off...

[PING] (alt [ping]) - n. A brainwave. The text equivalent of a lightbulb going on blindingly over someone's head. Usually mine. And usually at the most inconvenient of times. [sigh]

TPTB - The Powers That Be.

wulmet - n. A person of little or no talent who somehow inveigles himself into a position where he is in power over other, far more talented people and uses his position to downplay them in order to try to make himself feel superior.

biteable - referring to an anatomical part vb, tasty.

Flatterfed - vb. 27.02.08: my typo for flattered, but since it's so cutely apt I thought it would fit nicely here. Lutra defined it as "the lovely warm feeling of satisfaction resulting from enthusiastic reviews..." (which I've been getting for my MB fics).

Composted - vb, 'compos mentis', mentally capable of working. Contrast with uncomposted or non- composted, not 'compos mentis', not capable of working, hungover...

Cumbles - n, cucumbers.

Kewp - how Ken says 'thank you'. We rather like Lutra's 'nanx', too...

Musekick - noun, music, without which I cannot work.

'feinne - noun, caffeine, essential for correct mental functioning, especially first thing in the morning. I prefer mine in the form of SodaStream Diet Coke. And on that subject...

Skoosh - verb, noun. To skoosh - to add CO2 to a sodastream bottle filled with water to make it fizzy, prior to adding Diet Coke syrup (or just drinking as sparkling water). A skoosh - a bottle of water that has been skooshed. Skooshy - something that has been skooshed, water, or that whipped cream that comes in tins you have to shake then upend and press the nozzle...

Shoogle - verb. To shake gently, for example, of roast potatoes in a roasting tin to ensure they're covered with oil. I have vague memories of this being a real Scottish colloquialism...

Stegasaurus - n, spider of the genus tegenaria. Why? No idea. I just find it easier, that's all...
Edit 08.09.07: Lutra thinks that Brian is a good name for a mini-stegasaurus. From now on, any 'Brian's in the posts may be assumed to be a tegenaria. Except where otherwise specified.

Viterals - noun, vitamins + minerals. Also a pun on victuals.

Splish - verb. A combination of slosh and splash.

Parrots - noun, paracetemol (from the old joke "Why are there no aspirin tablets in the jungle? Because the parrots eat 'em all...")

Maggles - noun, magpies. As opposed to non-magical people.

Flamewings - noun. Swifts. So called because the first time we became aware of them was an early summer evening when they were flying high, the light from the setting sun seemingly turning their wings to flames. Lovely little birds. We always know summer's arrived when we hear their high-pitched squeeing.

Murfs - noun, moths.

Peasant cut - noun, roughly cut up into big chunks, e.g. vegetables chopped in a hurry for a hearty stew or soup. By extension, anything prepared in a hurry - haircut, material, even a first draft of a story...

Giraffe - noun, a carafe (of wine, coffee or water, for example).

Shrumps - noun, mushrooms.

Splings - noun, Kai's spelling homework: by extension, any spelling.

Tyops - noun, typos. var toyps, typso, psyto, psoyt, etc. Usual result of a dose of the fingerials (see next entry).

Fingerials - (pr. fin GEEE ree yalls) noun, fingers that will not type what you want them to.

Haddock - noun, time, of which I never have enough. (Origin of this term here.)

Sleep - noun? vb? a.k.a. sheeeeeeeeep.... I used to know what this word meant...




The Updates Blog

The place to stay notified of WaveWrights' Fiction updates: Zone, Darkside, DarkRealm, Matrix, Vault, Safehouse 13...



---


Butch, my computer gremlin. Click the pic for larger version, and read his adventures here...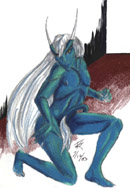 A gift for me! Butch by the very talented Sylverthorne. Click pic for larger image.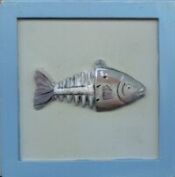 This is MY haddock. It was caught exclusively for me by Talon. No, you can't have any. I need all the haddock I can get!!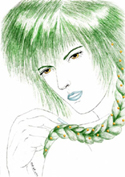 .


A'lestrel - a gift for me from Valkyrie...






Another gorgeous Valkyrie gift for me - Benten the Albino Alsatian! Click thumbnail for larger image.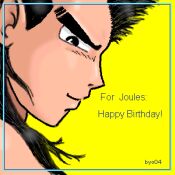 Oekai by Bakayaro Onna - Radittsu at his sexiest...





The Zone Plant from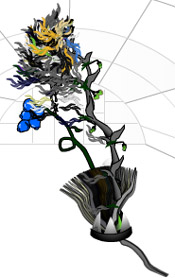 OrganicHTML (which alas no longer seems to exist...)

[::..My Regular Reads..::]
:: Astronomical Pic of the Day [>]
:: What is Space... [>]
:: Dark Roasted Blend [>]
:: BLDG [>]
:: Watchismo Times [>]
[::..Fun Places..::]
::HubbleSite
Stunning...
::PALEOMAP Project
Absolutely fascinating.
:: Skymap
Check out the night sky where you are!
[::..Useful Sites..::]
:: GreenNet
First stop for environmental matters
:: The Forest of Avon
Our local community forest and places to visit
:: The Guardian
Online Guardian Newspaper.
:: Symbols
Exactly what it says
:: World Timeserver
For checking the current time around this world
:: Universal Currency Converter
Actually it's just a terran-global currency converter, not universal, but it's still useful...
So what is it with the haddock? Am I some kind of fish freak?

I'll leave that to others to decide.

The tale (or tail if you prefer) harks back to October 2000, when my GoodTwin and I, ably assisted by Sue, ran the first UK Professionals convention...
It's common knowledge that I never have enough time, and I was determined not to bewail the fact that weekend: hence I promised not to use the 'T' word...
Of course, that didn't really work (if nothing else I had to let the trainees know what times things were supposed to be happening!) so we decided a substitute word would be employed instead. There were several suggestions. Banana came very close to being chosen. However, I eventually decided that 'haddock' fitted the bill nicely. Ever since, haddock=time. Hence the title of my forthcoming autobiography,
My Half-Life in the Haddock Space Continuum....


Normally I wouldn't, but these were just irresistible...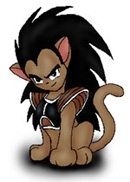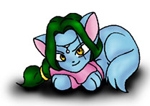 These Too-Kawaii Kitties
were adopted from
Ghost's Anime Page (which appears to have disappeared, alas...)


[::..Anime/Manga..::]
Useful sites:

Yamato -
Fabulous anime figures

Anime Lyrics
A huge selection... evil popups

Anime still needed to complete series' I'm collecting... Many thanks to everyone who has helped me acquire the collection!

Ai no Kusabi


Owned:
DVD
Dj: June Special
CD: Ambivalence


Cyber City Oedo 808


Owned:
DVD
All 3 eps on Video, dubbed
Dj: Cyberage 1-3
Illustrated Book 2 (Benten's) in Japanese


From Eroica with Love


Owned:
Manga Vols 1, 9, 11


Mirage of Blaze


Owned:
DVD Vol 1 (eps 1-4)


R.G. Veda


Owned:
English Manga: Vol 1
Japanese Manga: Vol 1-7 complete
Tarot Pack
R.G.Veda video


Twelve Kingdoms


Owned:
Anime Vol 1-12: complete


Under the Glass Moon


Owned:
Manga Vol 1, 2
Vol 3 needed


Vampire Hunter D - Bloodlust


Owned:
DVD

Vampire Hunter D Book 1




New Vampire Miyu


Owned:
(Studio Ironcat) Manga Vols 1 -5 (complete)



Yami no Matsuei


Owned:
Viz Manga: English translation, Vols 1 - 11 (complete: I believe vol 12 is only available online)
Japanese 3-DVD set
Central Park Media: Descendants of Darkness Vol. 1, English/Japanese subbed.
Sketchbook



[::..Joules SPfied..::]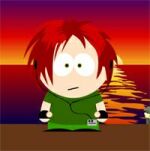 ... this is Terra? How the hell'd I end up here...?

(Thanks, Lutra, for the quote!)


[::..archive..::]
07/01/2002 - 07/31/2002
08/01/2002 - 08/31/2002
09/01/2002 - 09/30/2002
10/01/2002 - 10/31/2002
11/01/2002 - 11/30/2002
12/01/2002 - 12/31/2002
01/01/2003 - 01/31/2003
02/01/2003 - 02/28/2003
03/01/2003 - 03/31/2003
04/01/2003 - 04/30/2003
05/01/2003 - 05/31/2003
06/01/2003 - 06/30/2003
07/01/2003 - 07/31/2003
08/01/2003 - 08/31/2003
09/01/2003 - 09/30/2003
10/01/2003 - 10/31/2003
11/01/2003 - 11/30/2003
12/01/2003 - 12/31/2003
01/01/2004 - 01/31/2004
02/01/2004 - 02/29/2004
03/01/2004 - 03/31/2004
04/01/2004 - 04/30/2004
05/01/2004 - 05/31/2004
06/01/2004 - 06/30/2004
07/01/2004 - 07/31/2004
08/01/2004 - 08/31/2004
09/01/2004 - 09/30/2004
10/01/2004 - 10/31/2004
11/01/2004 - 11/30/2004
12/01/2004 - 12/31/2004
01/01/2005 - 01/31/2005
02/01/2005 - 02/28/2005
03/01/2005 - 03/31/2005
04/01/2005 - 04/30/2005
05/01/2005 - 05/31/2005
06/01/2005 - 06/30/2005
07/01/2005 - 07/31/2005
08/01/2005 - 08/31/2005
09/01/2005 - 09/30/2005
10/01/2005 - 10/31/2005
11/01/2005 - 11/30/2005
12/01/2005 - 12/31/2005
01/01/2006 - 01/31/2006
02/01/2006 - 02/28/2006
03/01/2006 - 03/31/2006
04/01/2006 - 04/30/2006
05/01/2006 - 05/31/2006
06/01/2006 - 06/30/2006
07/01/2006 - 07/31/2006
08/01/2006 - 08/31/2006
09/01/2006 - 09/30/2006
10/01/2006 - 10/31/2006
11/01/2006 - 11/30/2006
12/01/2006 - 12/31/2006
01/01/2007 - 01/31/2007
02/01/2007 - 02/28/2007
03/01/2007 - 03/31/2007
04/01/2007 - 04/30/2007
05/01/2007 - 05/31/2007
06/01/2007 - 06/30/2007
07/01/2007 - 07/31/2007
08/01/2007 - 08/31/2007
09/01/2007 - 09/30/2007
10/01/2007 - 10/31/2007
11/01/2007 - 11/30/2007
12/01/2007 - 12/31/2007
01/01/2008 - 31/01/2008
01/02/2008 - 29/02/2008
03/01/2008 - 31/03/2008
01/04/2008 - 04/30/2008
01/05/2008 - 31/05/2008
01/06/2008 - 30/06/2008
01/07/2008 - 31/07/2008
01/08/2008 - 31/08/2008
01/09/2008 - 30/09/2008
01/10/2008 - 31/10/2008
01/11/2008 - 31/11/2008
01/12/2008 - 31/12/2008
01/12/2008 - 31/12/2008
01/01/2009 - 31/01/2009
01/02/2009 - 28/02/2009
01/03/2009 - 31/03/2009
01/04/2009 - 30/04/2009
01/05/2009 - 31/05/2009
01/06/2009 - 30/06/2009
01/07/2009 - 31/07/2009
01/08/2009 - 31/08/2009
01/09/2009 - 30/09/2009
01/10/2009 - 31/10/2009
01/11/2009 - 30/11/2009
01/12/2009 - 31/12/2009
01/01/2010 - 31/01/2010
01/02/2010 - 28/02/2010
01/03/2010 - 31/03/2010
01/04/2010 - 30/04/2010
01/05/2010 - 31/05/2010
01/06/2010 - 30/06/2010
01/07/2010 - 31/07/2010
01/08/2010 - 31/08/2010
01/09/2010 - 30/09/2010
01/10/2010 - 31/10/2010
01/11/2010 - 31/11/2010
01/12/2010 - 31/12/2010
01/01/2011 - 31/01/2011
01/02/2011 - 28/02/2011
01/03/2011 - 31/03/2011
01/04/2011 - 30/04/2011
01/05/2011 - 31/05/2011
01/06/2011 - 30/06/2011
01/07/2011 - 31/07/2011
01/08/2011 - 31/08/2011
01/09/2011 - 30/09/2011
01/10/2011 - 31/10/2011
01/11/2011 - 30/11/2011
01/12/2011 - 31/12/2011
01/01/2012 - 31/01/2012
01/02/2012 - 28/02/2012
01/03/2012 - 31/03/2012
01/04/2012 - 30/04/2012
01/05/2012 - 31/05/2012
01/06/2012 - 30/06/2012
01/07/2012 - 31/07/2012
01/08/2012 - 31/08/2012
01/09/2012 - 30/09/2012
01/10/2012 - 31/10/2012
01/11/2012 - 30/11/2012
01/12/2012 - 31/12/2012
01/01/2013 - 31/01/2013
01/02/2013 - 28/02/2013
01/03/2013 - 31/03/2013
01/04/2013 - 30/04/2013
01/05/2013 - 31/05/2013
01/06/2013 - 31/06/2013
01/07/2013 - 31/07/2013
01/08/2013 - 31/08/2013
01/09/2013 - 30/09/2013
01/10/2013 - 31/10/2013
01/11/2013 - 30/11/2013
01/12/2013 - 31/12/2013
01/01/2014 - 31/01/2014
01/02/2014 - 28/02/2014
01/03/2014 - 31/03/2014
01/04/2014 - 30/04/2014
01/05/2014 - 31/05/2014
01/06/2014 - 31/06/2014
01/07/2014 - 31/07/2014
01/08/2014 - 31/08/2014
01/09/2014 - 31/09/2014
01/10/2014 - 31/10/2014
01/11/2014 - 30/11/2014
01/12/2014 - 31/12/2014
01/01/2015 - 31/01/2015
01/02/2015 - 28/02/2015
01/03/2015 - 31/03/2015
01/04/2015 - 30/04/2015
01/05/2015 - 31/05/2015
01/06/2015 - 30/06/2015
01/07/2015 - 31/07/2015
01/08/2015 - 31/08/2015
01/09/2015 - 30/09/2015
01/10/2015 - 31/10/2015
01/11/2015 - 31/11/2015
01/12/2015 - 31/12/2015
01/01/2016 - 31/01/2016
01/022016 - 28/02/2016
01/03/2016 - 31/03/2016
01/04/2016 - 31/04/2016
01/05/2016 - 31/05/2016
01/06/2016 - 30/06/2016
01/07/2016 - 31/07/2016
01/08/2016 - 31/08/2016
01/09/2016 - 31/09/2016
01/10/2016 - 31/10/2016
01/11/2016 - 31/11/2016
01/12/2016 - 31/12/2016
01/01/2017 - 31/01/2017
01/02/2017 - 28/02/2017
01/03/2017 - 31/03/2017
01/04/2017 - 30/04/2017
01/05/2017 - 31/05/2017
01/06/2017 - 30/06/2017
01/07/2017 - 31/07/2017
01/08/2017 - 31/08/2017
01/09/2017 - 30/09/2017
01/10/2017 - 31/10/2017
01/11/2017 - 30/11/2017
01/12/2017 - 31/12/2017
01/01/2018 - 31/01/2018
01/02/2018 - 28/02/2018
01/03/2018 - 31/03/2018
01/04/2018 - 30/04/2018
01/05/2018 - 31/05/2018
01/06/2018 - 30/06/2018
01/07/2018 - 31/07/2018
01/08/2018 - 31/08/2018
01/09/2018 - 30/09/2018
01/10/2018 - 31/10/2018
01/11/2018 - 30/11/2018
01/12/2018 - 31/12/2018
01/01/2019 - 31/01/2019
01/02/2019 - 28/02/2019
01/03/2019 - 31/03/2019
01/04/2019 - 30/04/2019
01/05/2019 - 31/05/2019
01/06/2019 - 30/06/2019
01/07/2019 - 31/07/2019
01/08/2019 - 31/08/2019
01/09/2019 - 30/09/2019
01/10/2019 - 31/10/2019
01/11/2019 - 30/11/2019
01/12/2019 - 31/12/2019
01/01/2020 - 31/01/2020
01/02/2020 - 29/02/2020
01/03/2020 - 31/03/2020
01/04/2020 - 31/04/2020
01/05/2020 - 31/05/2020
01/06/2020 - 31/06/2020
01/07/2020 - 31/07/2020
01/08/2020 - 31/08/2020
01/09/2020 - 30/09/2020
01/10/2020 - 31/10/2020
01/11/2020 - 30/11/2020
01/12/2020 - 31/12/2020
01/01/2021 - 31/01/2021
01/02/2021 - 28/02/2021
01/03/2021 - 31/03/2021
01/04/2021 - 30/04/2021
01/05/2021 - 31/05/2021
01/06/2021 - 30/06/2021
01/07/2021 - 31/07/2021
01/08/2021 - 31/08/2021
01/09/2021 - 30/09/2021
01/10/2021 - 31/10/2021
01/11/2021 - 30/11/2021
01/12/2021 - 31/12/2021
01/01/2022 - 31/01/2022
01/02/2022 - 28/02/2022
01/03/2022 - 31/03/2022
01/04/2022 - 30/04/2022
01/05/2022 - 30/05/2022
01/06/2022 - 31/06/2022
01/07/2022 - 31/07/2022
01/08/2022 - 31/08/2022
01/09/2022 - 30/09/2022
01/10/2022 - 31/10/2022
01/11/2021 - 31/11/2021
01/12/2022 - 31/12/2022
01/01/2023 - 31/01/2023
01/02/2023 - 28/02/2023
01/03/2023 - 31/03/2023
01/04/2023 - 30/04/2023
01/08/2023 - 31/08/2023
01/11/2023 - 31/11/2023
Monday, October 31, 2011
Bonus post - Devices, Too part 4.
(For anyone new, the story starts with Appliances and continues with Devices, Too...)

Part 4 - Outside


A couple of hours later Poppy flopped down at the kitchen table, winced as her back made contact with the chair, and took a long swallow of her cooling coffee. Chill shook his head. None of her charges were able to make much in the way of facial expressions but in the last year she'd become something of an expert at reading their body language and overall attitude: Chill was a little alarmed.
"Are you all right?"
"I will be." Poppy rubbed at the back of her neck. "But I'd appreciate it if you could have a word with Grunt. I'm not a soldier, I can't be expected to do their workouts!"
The multigym had turned out to be a bit of a tyrant, insisting on her using him at least once a day, and continually upping his programme. Poppy had tried resisting, but he was stubborn, and followed her around the house until she gave in. And since he had turned out to be particularly clumsy, unless she wanted half the furnishings broken she was pretty much forced to do as he wanted. So far it hadn't been too bad, and she'd been feeling the benefits in increased stamina and flexibility, but it was time now to grab back control before everything got out of hand.
Chill nodded understandingly. "'Spin and I will have words with him. If matters don't improve, we can always have him seconded to one of the NEST bases." He paused in thought, then inclined his head. "That might actually be a better idea. The soldiers there would get more benefit from him than you ever could. When do you speak to Agent Graham next?"
"He asked me to contact him after I get back from the pub."
"Then I suggest you mention it to him this afternoon."
Poppy nodded, a little reluctantly.
"It'd probably be for the best, though it feels like I'm failing Grunt..."
Chill shook his head.
"Not at all, Poppy. He'd be a lot more useful, and a lot happier, somewhere he feels he has more purpose."
Poppy considered it, then smiled.
"I suppose so. Thanks, Chill."
"You're welcome. May I get your breakfast?"
"I'd rather you tell me what that business was this morning at the crack of dawn. What's energon?"
"Our lifeblood."
Poppy blinked.
"You what? Seriously?"
"Yes. It fuels and feeds us."
She considered that for a moment then frowned.
"But... You've never said anything about it before. And I thought you used solar power for fuel..."
"Solar power can be converted into energon. It's easy enough for we smaller transformers. But the larger ones - especially those with vehicular modes and weapons - require a lot more than can be simply gathered from sunlight."
"Ah, I see. That makes sense. So the energon in the garage is just for 'Beat?"
"Primarily. Though if he's willing to share, we'd all welcome a little. Energon has a certain... pleasurable effect if one hasn't had any for a while. If I've understood it correctly, it's a little like human alcohol."
Poppy stared, then waved her hands.
"Oh god... I don't want drunk robots running loose! Can you imagine what Muncher would do?"
Chill made the sound she'd come to associate with him chuckling.
"No, it's nothing like that. Well, not for us - I can't vouch for our larger colleagues. We just become... mellow is probably the best way of putting it."
"You sure?" At Chill's nod, Poppy breathed a sigh of relief. "Well, OK then. But I'll hold you to that!"
"Of course..."
There was a moment's silence, then,
"So if that's energon in the big tanks, what's in the others?"
"Coolant in the smaller tanks, additive-rich refined energon in the drums, and medical-grade oil with added nanites in the can. That's one of Ratchet's specials: it'll help protect Upbeat's exterior and heal any little scratches he may pick up. It's different from the medical nanites, for general use rather than for injuries."
Poppy grinned.
"He thinks of everything!"
"Ratchet is rather good."
"What does the refined stuff do?"
"It acts as lubrication. Your planet's surface has an astonishing amount of irritants. They're not too much of a nuisance for us, but for the vehicles... most aggravating, if not actually painful."
Poppy nodded thoughtfully, chin propped in her hand, and gazed at Chill.
"You're well-educated, aren't you? What were you? You know, back on Cybertron."
He stilled, staring at her, then lowered his head, shoulders bowed.
"I was training as... your equivalent would be a cross between architect, electrical engineer and metallurgist. I wanted to specialise in creating versatile, self-sustaining domiciles..." His voice tailed off and he shrugged. "Then the war came..."
Poppy bit her lip, regretting she'd asked.
"I'm sorry."
He raised his head and regarded her sadly.
"So am I." The brilliant light of his eyes faded for a moment, something she'd come to associate with them closing, then brightened again as he straightened. "But I'm alive, unlike so many of my colleagues. I may even be able to resume my studies, one day. And in the meantime - this is not such a bad life."

Steamy was agitated.
"But Poppy! That sort of food isn't good for you!"
"Just once isn't going to do me any harm."
"But I've read so much about how bad pub grub is for you."
"Yes, if you eat it all the time." She was trying to be patient. She knew they all had her best interests at heart - no, they had sparks instead of hearts, didn't they - but honestly! Even her fussy aunt Veronica hadn't been this pernickety. And even 'Spin, who usually took her side when such issues were mooted, wasn't helping.
"But we've heard terrible thingth about what cholethterol doeth to your bodieth. And alcohol! You could have a heart attack! Liver failure! Obethity! You could die..."
Oh for... Poppy took a deep breath and gazed around at the worried forms of the assembled transformers. "Those things take years to happen. You all know I'm healthy - you've all been making sure of that! All I'm going to do is have one little meal at the pub. Just one. I will be fine."
"You promith?"
Poppy nodded.
"I promise. We'll be back in a couple of hours or so and tonight I'll eat whatever you think would be best for me. How's that sound?"
'Spin grumbled. "It'll do, I thuppothe."
"Great. Now, if you'll excuse me, 'Beat is waiting. Chill's in charge 'til I get back."

Poppy sat back, her hands loosely on the wheel, and just let 'Beat drive. The radio station he'd chosen today played rather more recent music than his usual golden oldies, but also avoided what passed for pop these days. She wasn't surprised when he took the scenic route, the narrow road winding through autumnal countryside.
"This is nice."
"Thought y'd like it. Your planet is very pretty."
She grinned and settled a little more deeply into her seat with a contented sigh, happy to ride without words for a few minutes.
But her curiosity wouldn't let her stay quiet for long.
"So... How often do you need to refuel - and do I need to help you with it?"
The Mini juddered for a second, on the verge of stalling, then the forward motion smoothed out again before Poppy could ask what was wrong.
"Nah. Can feed meself. Might need a hand with th'oil, though. Can't reach me back."
"Hm. Do you need it in both your forms?"
"'s useful in both. If you don't mind."
"Of course not. I want you to feel comfortable."
"Ta. Maybe when we get back?" It was tentative, and Poppy chuckled.
"OK." She peered forward. Through the trees ahead she could make out a building. "Is that it?"
"Yup."
Moments later 'Beat pulled into an area that was more paddock than car park. Framed by trees a short distance away was an ancient and rather unprepossessing building, blocky, its roof thatched, its windows small. The sign was so faded as to be almost illegible: Poppy could just make out 'The King's Head'.
"Blimey. Which king?"
There was a moment's silence, presumably while 'Beat accessed information, then,
"Charles the second, I think."
History wasn't Poppy's favourite subject.
"So how old is it?"
"Middle 1700s. Was old coaching house."
Poppy frowned.
"It's a bit off the beaten track for a coaching house, isn't it?"
She almost felt 'Beat shrug.
"Not me place to criticise human ways..."
Poppy grinned and opened the door.
"So, how do I recognise Lightdance?"
"He's over in th'corner at th'end of th'bar."
"OK, thanks. I shouldn't be too long."
"Don't mind me. You enjoy y'rself."

There were only a handful of people in the pub, the owners of the four other cars parked outside, presumably. They glanced up as she entered, as people are wont to do in half-empty pubs, then resumed their quiet conversations as Poppy approached the bar. The middle-aged, motherly-looking woman behind the counter smiled.
"Ullo love. First visit?" Poppy nodded. "Going to be eating?"
"Please." She took the offered menu card, asked for a half-pint of local cider, then, her eyes finally adapting to the dimness inside the room, ran her gaze to the corner at the end of the bar.
And blinked. Apparently Lightdance's alternative form was a jukebox. She was anything but a connoisseur, but the machine looked like an original - and was very pretty. She moved closer, admiring the smooth curves, the broad, stylised glittery petal effect at the base, the chunky design. The sign on the front read Wurlizter. And ye gods, it still played actual records!
"Aren't you a beauty?" She murmured, touching the glass front.
Lightdance twinkled at her. She inclined her head.
"Hello. I'm Poppy."
"In't she grand?" Poppy jumped and looked over her shoulder. The barmaid was hovering behind her, cider-filled half-pint mug in hand.
"It's lovely! I didn't know you could still get ones that play vinyl."
"Not many left outside museums, these days."
"I'd love one. I don't suppose it's for sale?"
"No, love, 'fraid not."
Poppy grinned.
"No harm in asking. If you ever do decide to sell, can I have first refusal?"
"If you like." She handed Poppy a notepad and pen. "Give us your name and phone number and I'll tell the boss."
Poppy obliged, then took her drink to a table close to the jukebox and had a look at the menu. Ploughman's lunch, fish and chips, baked spud with an assortment of toppings... Her mouth watered. Healthy food was all very well as standard fare, but sometimes you just had to indulge in something deliciously naughty.
Ooh, steak and ale pie with chips and mushy peas! Perfect!
Steamy would have a fit. Perhaps better not tell him...
She gave her order at the bar then stood in front of Lightdance, ostensibly taking a look at what music was on offer while speaking very quietly to the transformer.
"'Beat tells me you're a friend. I suppose he's told you about me. I'm here to say hello and invite you to join us."
With a whir and a click, without being touched the jukebox slid a record into place, and seconds later the warm strains of a clarinet drifted across the room. The barmaid smiled as she carried Poppy's lunch to her table.
"Ah, 'Stranger on the Shore'... somehow that one always gets played. Enjoy your lunch, love. Let me know if you need anything."
'Stranger on the Shore'. Somehow that seemed highly appropriate...

The meal was delicious and filling, and Poppy treated herself to another cider (though only because she knew 'Beat would be driving back), while Lightdance regaled the pub in general and Poppy in particular with a variety of melodic old songs. Poppy recognised 'World Without Love', 'Aquarius' and 'Exodus', but most of the rest were unfamiliar. Though no less delightful for that, and somehow very fitting in the ancient low-ceilinged room with the smoke-darkened beams overhead. Poppy leaned back in her chair and closed her eyes, soaking up the atmosphere.
"Everything OK love?"
Poppy opened her eyes and nodded as the barmaid lifted her empty plate.
"That was really good, thanks."
"Glad you enjoyed it. Can I get you anything else? Pudding, maybe?"
Poppy considered it, but the meal had been of the usual generous pub quantities and she really was rather full.
"Next time. I'll make sure I order something a bit smaller!"
The barmaid chuckled.
"Right you are!"
Poppy swallowed the last of her cider and, with one last smile and gentle pat to the jukebox, paid for her meal and exited the pub.

'Beat opened the door for her and reminded her to put on her seatbelt as she slid behind the wheel. She slapped lightly at the dashboard.
"What's all the fuss for?"
"Eh, you've had a drink. Can't be too careful..."
She considered remonstrating, but it was too much effort. Chuckling, she directed the Mini to take them home.
'Beat took the direct route this time, and after a couple of minutes said carefully,
"Lightdance liked you."
"Oh good. I liked him too. Wonderful choice of music."
"'e's not sure 'e wants t'leave th'pub though."
Poppy sighed.
"I can understand why. Though I'd love to have him join us."
'Beat was silent for a moment., then asked, tentatively,
"Pr'aps we can go back again, in a couple o' days? See if e's changed 'is mind?"
"I think that's a very good idea. Thursday lunchtime it is."





&copy JAT Oct 2011



[grump] Sue sent me an email earlier...
Browsing the latest catalogue from my friendly bookseller, this caught my eye… [g]
Alan Dean Foster : Codgerspace
Severn House 1994
"THE TOASTERS WERE REVOLTING . . . . . as were the lawn mowers, vacuum cleaners, dishwashers and just about every other household appliance imaginable... Now an alien threat to man and machine has put the fate of the galaxy in the unlikely hands of five senior citizens - and their brave little food processor... "
There's nowt new under the sun. I've never heard of this (though it does sound fun): the Poppy Tales are based on the Bayverse Tfs. (And looking at the date, I wonder if the original Tfs were inspirational... Probably not.)
Labels: fanfic, Transformers
Sunday, October 30, 2011
Saturday, October 29, 2011
Friday, October 28, 2011
Thursday, October 27, 2011
Wednesday, October 26, 2011
Tuesday, October 25, 2011
Monday, October 24, 2011
Sunday, October 23, 2011
Saturday, October 22, 2011
Friday, October 21, 2011
Thursday, October 20, 2011
Wednesday, October 19, 2011
Tuesday, October 18, 2011
Monday, October 17, 2011
Sunday, October 16, 2011
Saturday, October 15, 2011
Friday, October 14, 2011
Wednesday, October 12, 2011
Monday, October 10, 2011
Sunday, October 09, 2011
Saturday, October 08, 2011
Friday, October 07, 2011